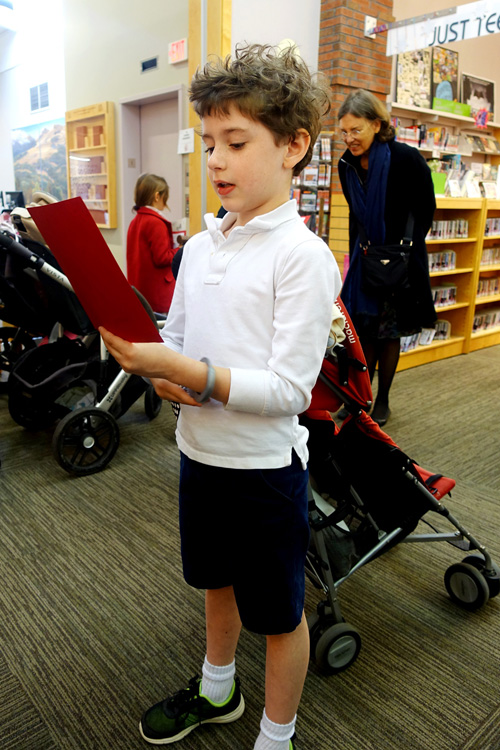 Nathaniel's first grade class did a Wax Museum show this year where each of the kids were given a character and had to learn facts about him/her to then recite at our local library. They also were to wear props, etc. Nathaniel got assigned Harry Houdini. He spent a lot of time learning about the magician and then a lot of time memorizing the text. He could recite it even three months later.
But then on the day of, he decided he didn't want to recite it from memory so he took the paper with him anyway. And his props were handcuffs borrowed from a friend. As with most things Nathaniel does, he got really into it. This is one of my favorite things about Nathaniel. He does everything with so much enthusiasm that it's infectious.
Love you my little magician.
---
Stories from 2016 is a year-long project for 2016. You can read more about my projects for 2016 here.