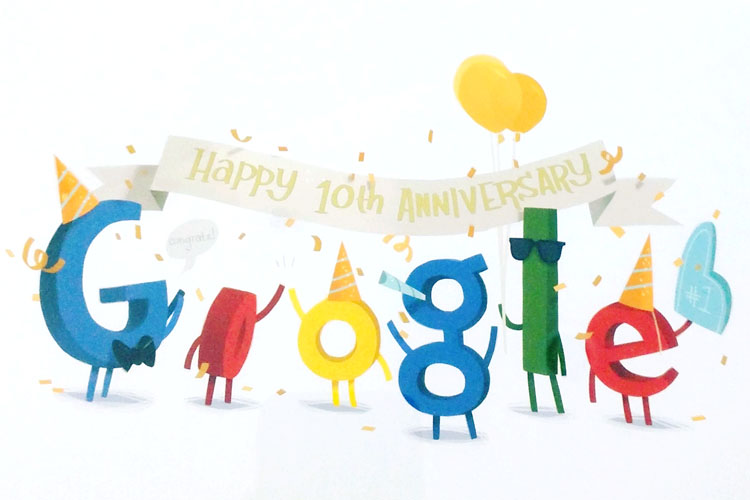 In August of 2006, I walked through the doors of Google as an employee for the first time. I had interviewed just a few months before, thinking there was no way I could get the job. I had had a long day of many, many interviews and while a few went well, the others I wasn't so sure of.
But the miracle happened and I got the job.
And then it was my first day. The first time I found out my team, met my team mates, learned all the protocols of what it means to work at Google. I spent the next few months learning and relearning. I had some really tough days of not understanding, of not being useful. It drove me crazy, it made me frustrated, it made me sad.
But I stuck with it.
I worked hard and long hours. I loved some moments and hated others.
But I stuck with it.
I worked on several products and loved being a product manager. Then I had another lovely little boy. Then everything changed again. I moved jobs, I got a different setup but I still stuck around. I loved my product. I was learning to be a program manager. I struggled but I learned and I learned.
I stuck with it.
Just a few years ago, I changed everything around again. I got a chance, I took it. I got new hours. I got a new team. I learned a lot of new things. I worked hard but I loved it. I was finding my way. And just a few weeks ago, everything changed yet again. My hours are changing. New people. New locations. New teams. New work. It's challenging but also very rewarding.
Ten years. That's how long I've been at this amazing company. Not every moment has been perfect but I've loved all of it anyway. I've learned something everyday in the last ten years. I've loved working with the smartest people I know.  I've loved how challenging and rewarding it all is. Ten years and I'm still learning and still working hard.
I'm sticking with it.
---
Stories from 2016 is a year-long project for 2016. You can read more about my projects for 2016 here.