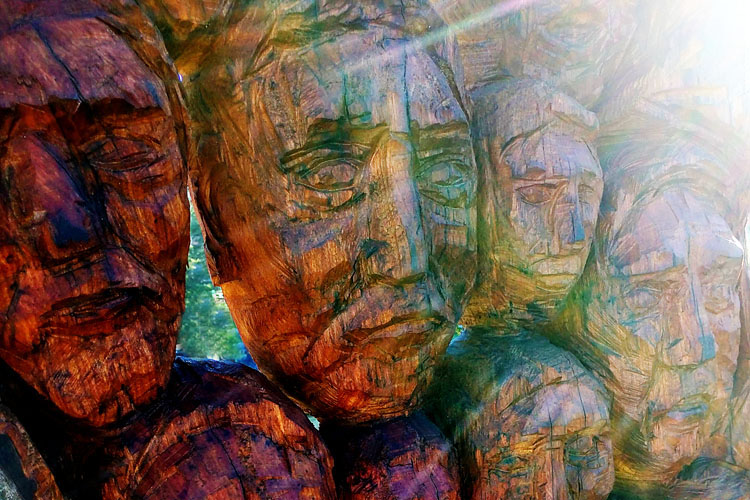 Three Choices I made this week:

One: I chose to work a lot while I was in Sydney as much as I could. And I also chose to socialize even when I was tired.
Two: I chose to go to the beach in the middle of one of my days to ensure I didn't spend the week there without seeing the sculptures by the sea.
Three: I chose to take David to his first middle school dance the same night I got back from Sydney. Jetlagged, exhausted, and still there. I am so glad I was.

I read/learned: I finished A Darker Shade of Magic, Nutshell and Creative Schools this week. I am now reading Ophelia and the Marvelous Boy and Tuesday Nights in 1980. I have 18 audiobooks checked out of three libraries at this moment and I wish I could read them all simultaneously. Or at least before they expire! I've also watched the three new lectures in the Stanford Election 2016 class.
I celebrate:  being back at home. I really like Sydney and am always happy to be there, but always happier at home.
I am grateful for:  a solid week of work. Jake, being so wonderful with the kids. my kids, being magical creatures. my life.
I focused on my health by: 

oh man, did nothing this week. it was a week of just surviving it.

I made art:  no art this week. i am hoping with a new OLW, I'll do some next week.
I let go of: trying to balance between my two teams while in sydney. i just did the best i could.
Core Desire Check-in:

Kind: I've been kind the boys. When my plane landed on Friday, I went to N's school for halloween parade and D's school for his dance. It was a long, long day.
Strong: I am not super-strong at the moment. Jetlagged and tired mostly.
True: I was true to myself in Sydney. I went to the beach, chose smaller social outings and did whatever I thought was the right thing to do along the way.
Generous: I've been generous to work this week.
Brave: I was brave with all the social work engagements. Those are tough tough for me and then a social at David's school Friday night.
Here's to another good week! 🙂
---
Weekly Reflection is a year-long project for 2016. You can read more about my projects for 2016 here.