You can read about the start of this project here.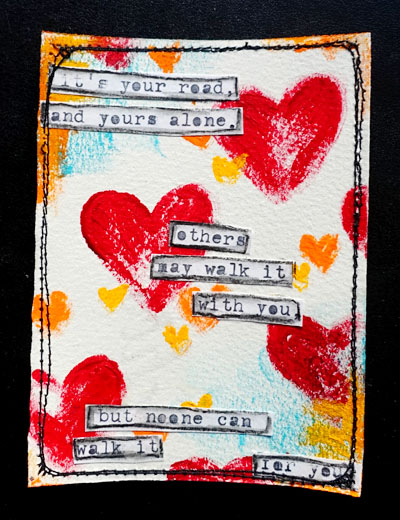 It says: it's your road, and yours alone, others may walk it with you but no one can walk it for you.
---
Loving Hearts is a Monthly Project for January 2017. You can read more about my projects for 2017 here.