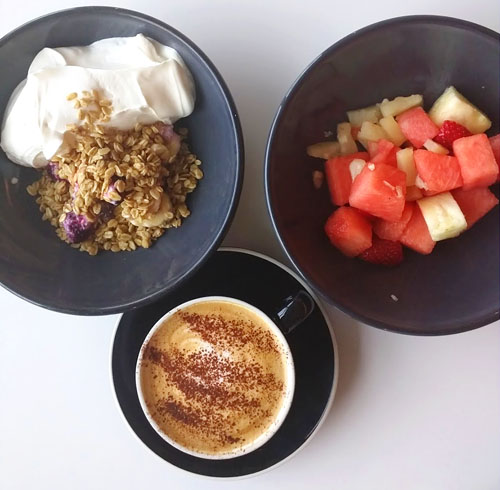 I just got back from Sydney. I am writing this before I am back on the routine so I will be honest. Hopefully by Wednesday things will be more back to nourishment.
Mind:
I read: I've read less than I'd hoped to this week. But still a lot considering I was working really long days.  This lovely reminder.
I learned: Hmmm. I read a few nonfictions in the last 10 days so I'll say I learned a bit there. Especially about logotherapy. I've also learned a lot about my workmates.
I watched: A bunch of TV when I got back. All the videos from Brave Girl Symposium (I cannot recommend them enough!). This wonderful video about all that we share (thanks swissmiss)
Body:
Exercise: I did not do the exercise but I walked and walked every day I was in Sydney. A lot of walking. my body was aching all over.
Food: I had cappuccinos, soda and all sorts of food. But I still prioritized the healthy and fresh. I didn't overdo it (I think!) and I am looking forward to eating fresh again.
Skin: didn't take moisturizer with me.
Floss: nor did i floss 🙁
And More: nothing more. i pretty much did the bare minimum while there.
Soul:
I rested: I slept as much as possible while there. I'd say i averaged 5-6. not ideal.
I connected:  Lots and lots of connections last week.
I journaled: I journaled all but two days. But not deep journaling to be honest.
I made art: I tried to make art but just wasn't able to. I am trying to decide what this means for March. I did however take photos every day.
Here's to getting back on track.
---
Nourish Me Week 2017 is a year-long project for 2017. You can read more about my projects for 2017 here.