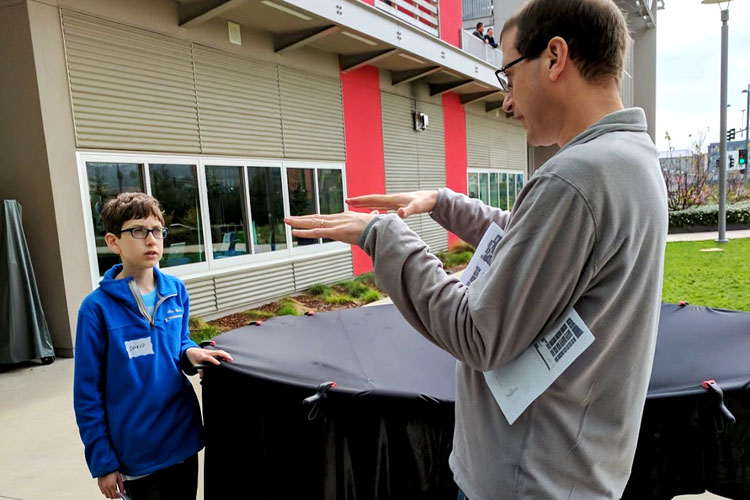 Last weekend was the STEM fair in David's school. It's a K-12 event and like most things this school does, it was absolutely mind-blowing. The sixth graders had 3 displays. One on ooblecks, one on making little drawing robots, and one on general relativity as in the photo above (oh and something cool with play dough and electricity you can see in the last photo.) Jake tells me the demo above demonstrates Einstein's theory of how gravity is actually a stretching of space and time, not a "force" and the lycra shows how this works. I had to copy his exact words because I still don't get it. Science was never my strong suit and I so so wish it were because the sixth grade was a tiny tiny fraction of this incredible day. They had robots, a whole math section, research papers, amazing chemistry demos and on and on. Professors from Stanford. I can't even tell you because I don't appreciate the awesomeness due to my lack of science education. But the kids did appreciate it. They walked around, they learned, they loved it. So did Jake who knows a lot more science than I do.
I decided I needed to take a lot more science classes so I can actually understand next year.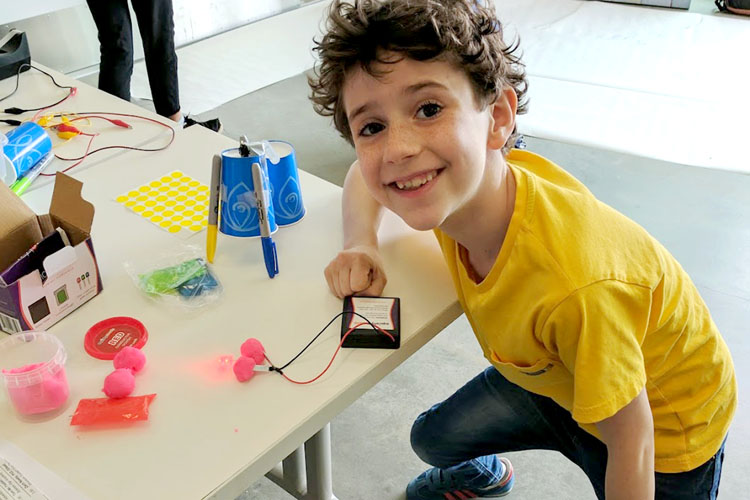 So grateful that my sons get to experience all this!
---
Stories from 2017 is a year-long project for 2017. You can read more about my projects for 2017 here.