For April, I decided I wanted to have some fun with fabric and ribbons. So I cut up little cards and just had fun. I also added sentiments that are meaningful to me. They are imperfect but have so much texture. These are cards I wish you could touch.
This one says: nothing holds you back more than your own insecurities.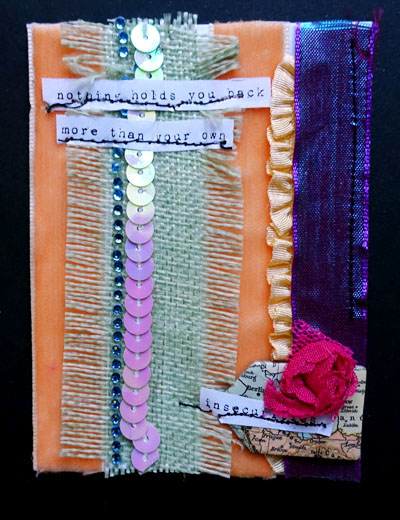 ---
Fabric Sentiments is a Monthly Project for March 2017. You can read more about my projects for 2017 here.