For June, I decided I wanted to paint some rocks. I saw all these painted rocks all over Melody's house when I was there for Life Restoration and it was so wonderful that I knew I wanted to make them, too. So I bought some rocks and made them my June project.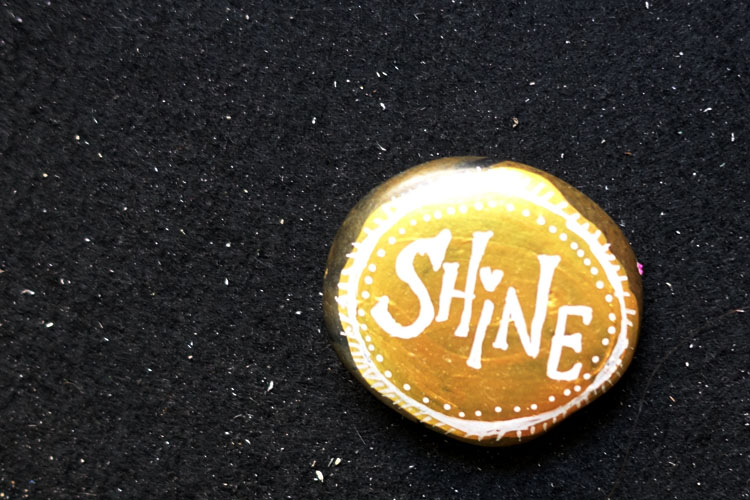 Of course I had to start with "shine" 🙂
---
Rock Notes is a Monthly Project for June 2017. You can read more about my projects for 2017 here.