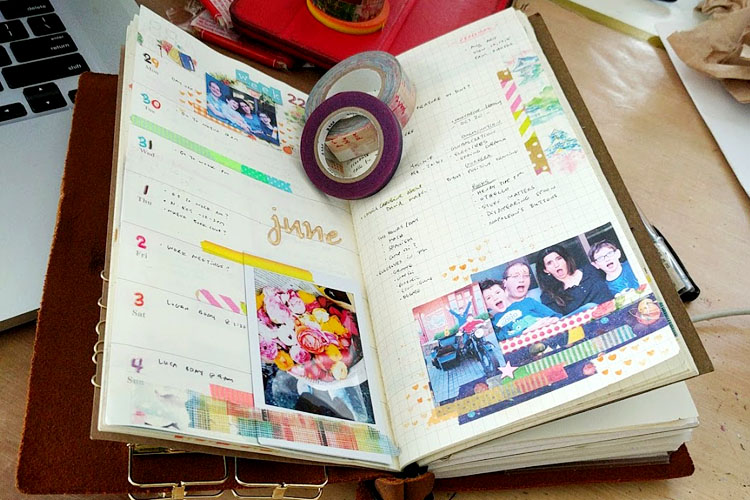 Over the years, I've had many different notebooks where I keep track of my life and my todos. For the last 5-6 years, I'd been using the Moleskine grid notebooks and I still love them. They are big enough to fit my needs but small enough to carry in my purse. But I always find myself looking at other options just to see what others use and see if I might want to try new things.
Over the last year, I kept coming back to the traveler's notebook posts on pinterest, instagram, etc. I didn't want to buy it just for the sake of buying since I'm pretty happy with my existing system and my one foray into planner-land last year reminded me that I like my system and I can easily spend a lot of money on a different system which ends up being a huge waste and I can't stand wasting money. (or food!)
After hemming and hawing for months, I finally decided to give it a try. I bought a notebook that seemed reasonably priced. I bought three inserts: grid, weekly planner, and blank (which I had read would be great for watercolor – it is not.) I told myself I could buy more if I used this for a month and liked it.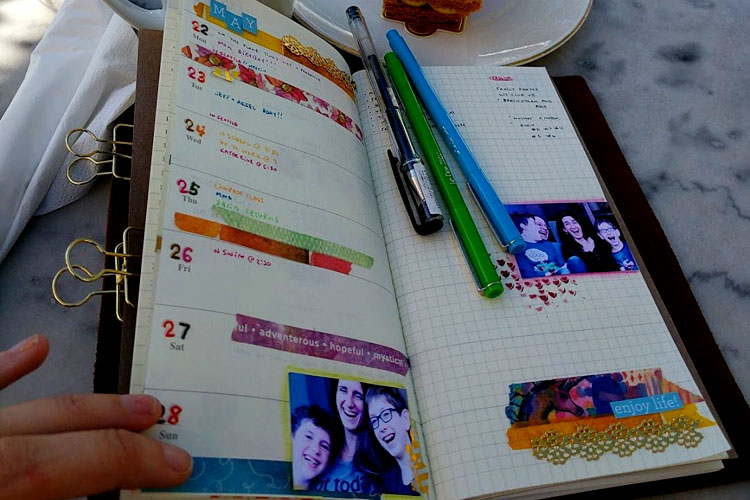 After three weeks, I broke down and bought a few more things. The zipper pouch so I could store my pen and they wouldn't keep falling off, the note holder for my stickers, a few little pockets, and the watercolor insert. All in all, it was still a lot less money (and time) than I invested into my planner which is sitting in a box. (Actually I have three planners, all of which are not being used.)
I've used the watercolor insert for my July (or august) art project.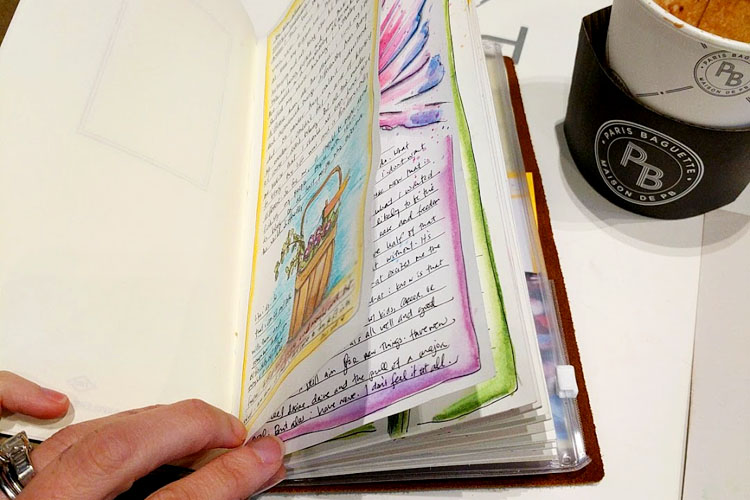 I've used the grid insert for journaling and the weekly planner, you can see above. And here's the pouch below. I only put 4-5 pens inside and it adds very minimal bulk to my notebook.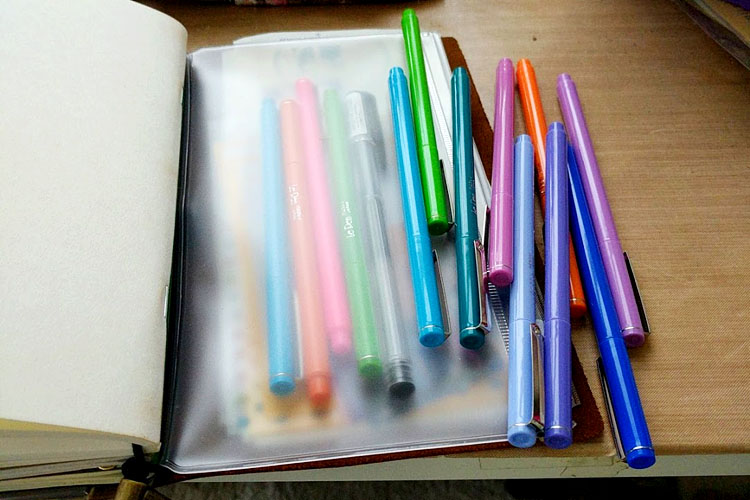 So far, I love love love this notebook and it's making me really happy. For my trip to Sydney, I have some big plans for it so we'll see if that works but even if it doesn't, I love that I can have different books for different things I like to do. We'll see if this system sticks around or if I go back to my trusty Moleskines.
---
Stories from 2017 is a year-long project for 2017. You can read more about my projects for 2017 here.