You can read about the start of this project here.
The next morning, we wanted to take it easy. When we walked outside, we saw twenty birds at the house next to ours. Beautiful, colorful parrots were eating the apple and pear our neighbor had put out. We stayed there to watch for quite some time. We then started the walk over to Woolloomooloo (which is the best named place ever!)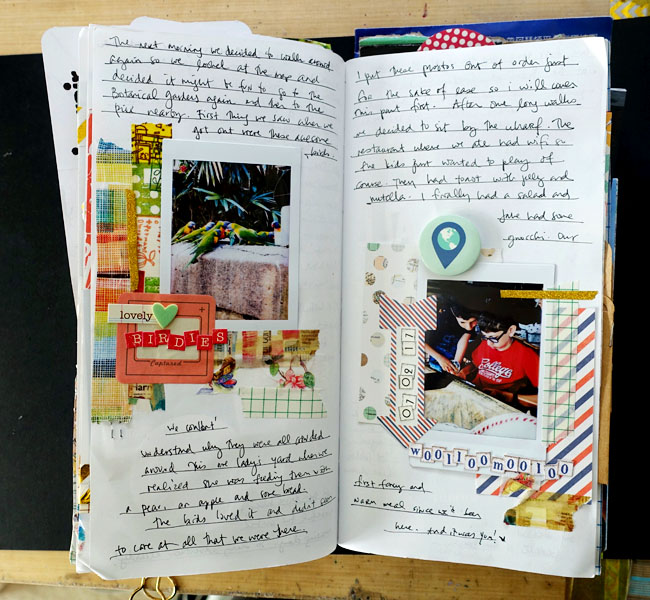 ---
Travel Journal is a Monthly Project for September 2017. You can read more about my projects for 2017 here.