You can read about the start of this project here.
And then it was time to go home! I did all the journaling on the plane and it was really really fun.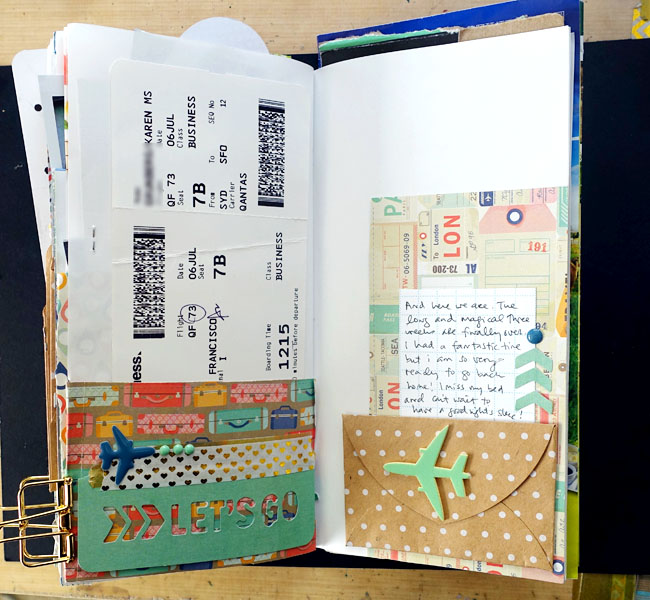 At the back of the book, I had some pages left so I added some brochures and mementos like this bag from my hotel room.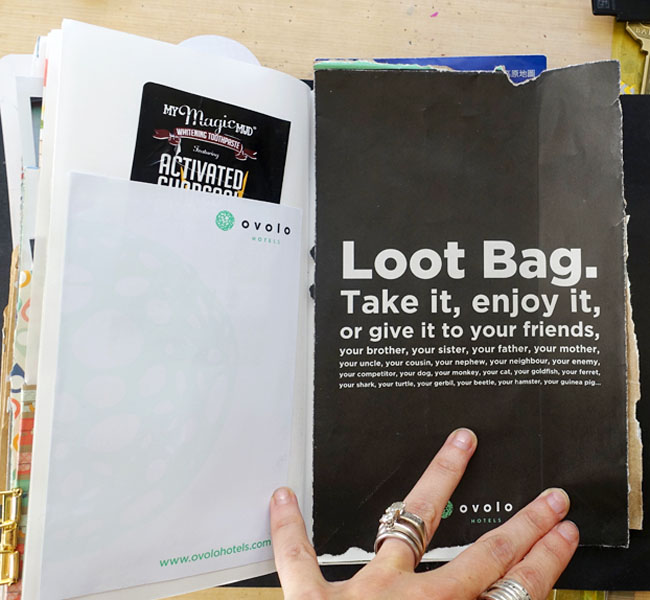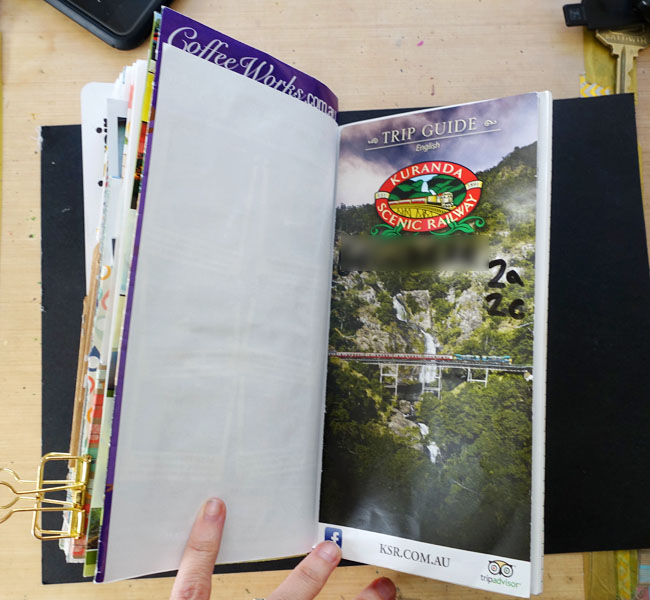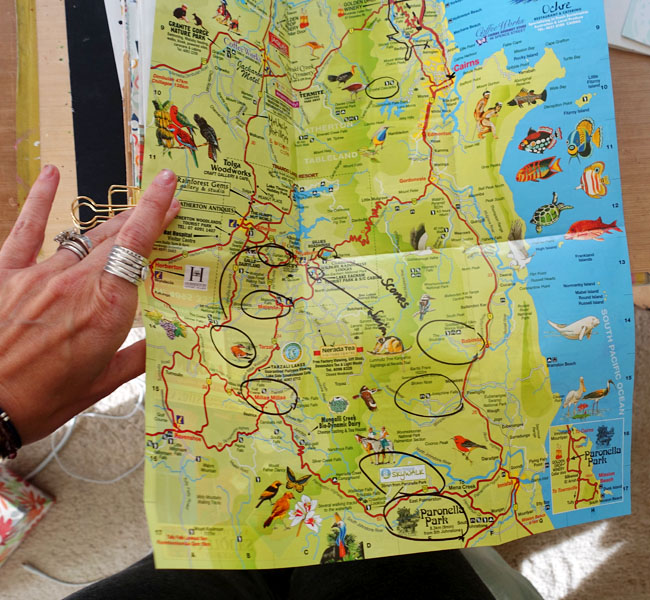 and here's the finished journal.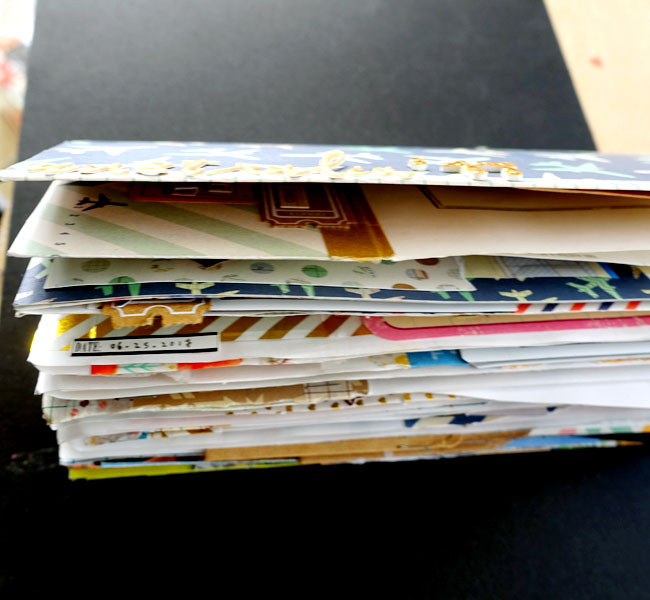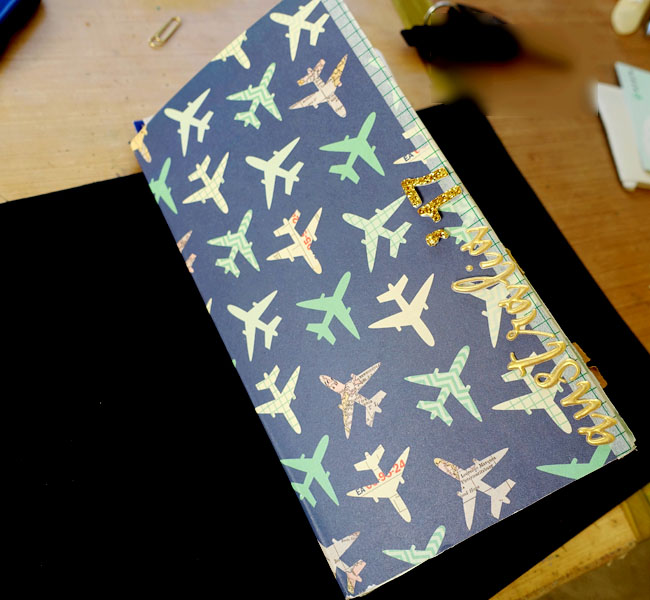 i loved working on this and am so grateful i did it!!
---
Travel Journal is a Monthly Project for September 2017. You can read more about my projects for 2017 here.