You can read about the start of this project here.
On our last day, we went to Google for breakfast and walked around the office a bit and then took the ferry to Manly. The kids walked all over the rocks.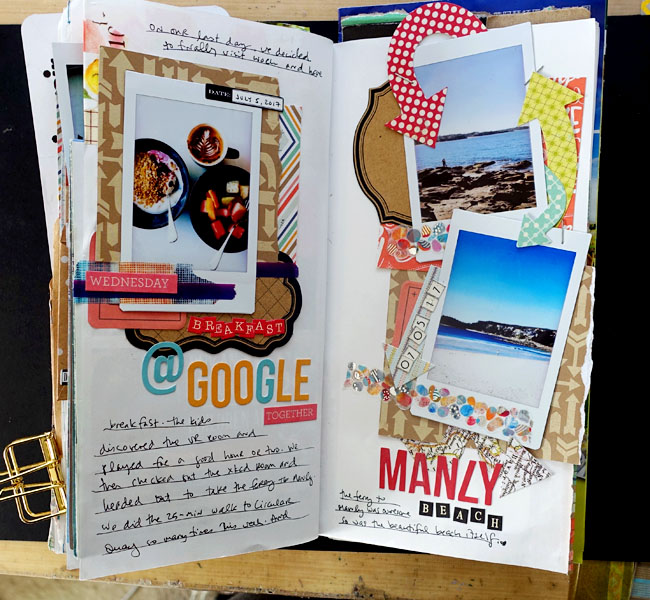 ---
Travel Journal is a Monthly Project for September 2017. You can read more about my projects for 2017 here.