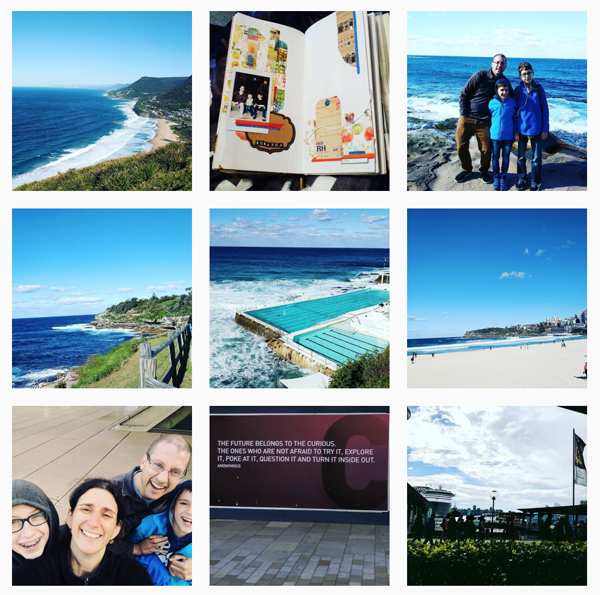 Since our kids were born, all the vacations we took have either been to Jake's family's home or my family's home. We're lucky enough to have beautiful homes in beautiful locations like Bodrum, Istanbul, Martha's Vineyard and Boston so we're not deprived in any way. And we've taken a lot of smaller vacations up and down the California coast and to Idaho or New York, etc. But we've not traveled internationally with the kids, except to go to Turkey.
So when I realized mid-year that I could combine a work-trip to Sydney with a family trip, I suggested we visit Australia this summer. Jake didn't turn the idea down 🙂 So despite it being winter there and despite being a bit (ok a lot) anxious about it, I hemmed and hawed and then finally booked us all tickets. Thanks to Quantas' reduced fares for kids, our tickets were cheaper than going to Europe.
We wanted to make sure we went to one more place while we were there but we were told New Zealand would have too little sunlight so we decided to go to Cairns instead where the Great Barrier Reef is. We were also advised to do AirBnB instead of Hotels since it was four of us and not two. Here are the instagram shots I took while there.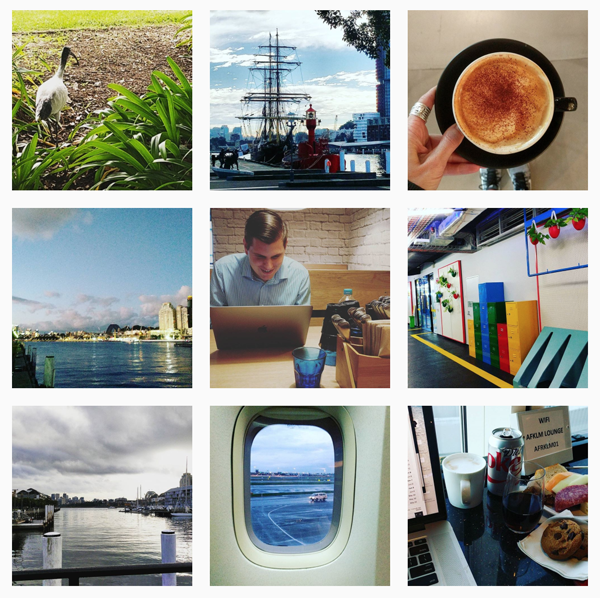 Above is my first week when I was there for work. I worked pretty long days but got a lot done.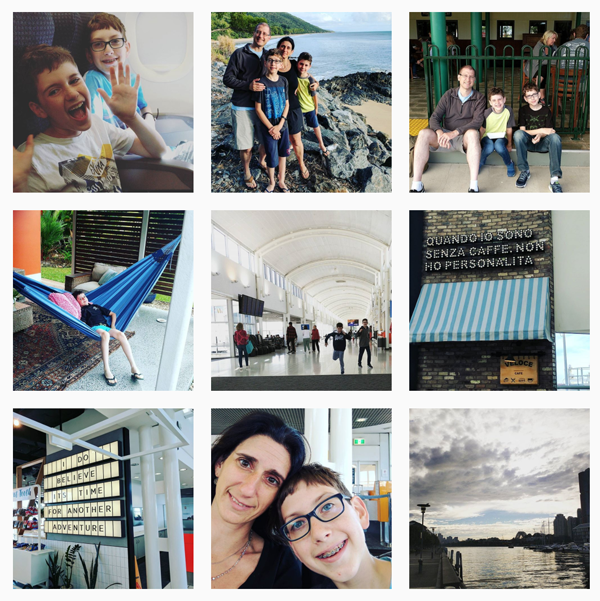 This set is the kids and Jake coming over and all of us in Cairns.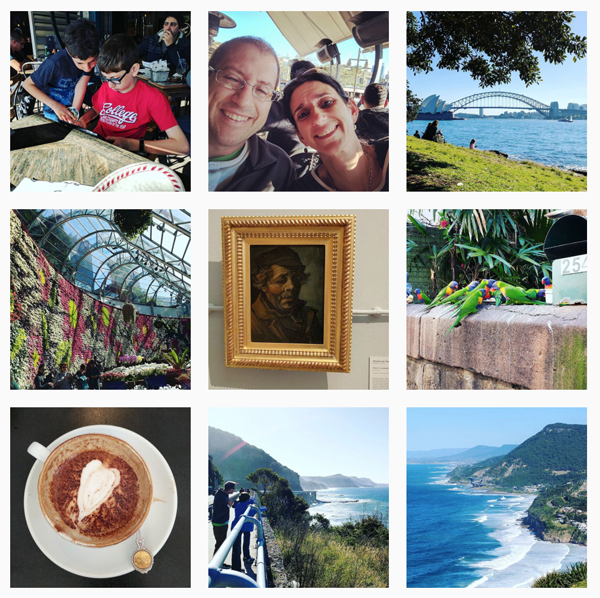 This set (and the very top set) are both from Sydney.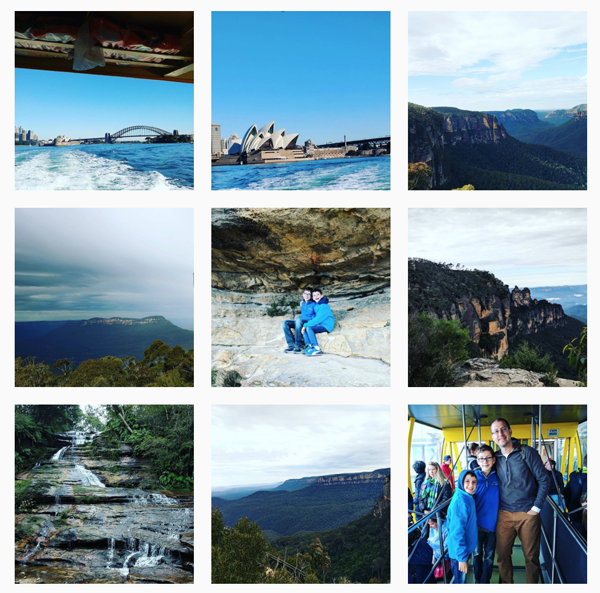 Except for the first two which are in Sydney, the others are all at Blue Mountains which were stunning.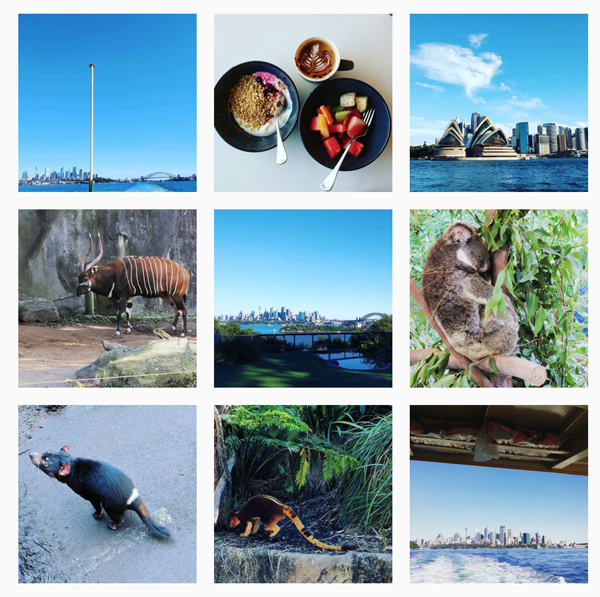 Most of these are from the Taronga Zoo!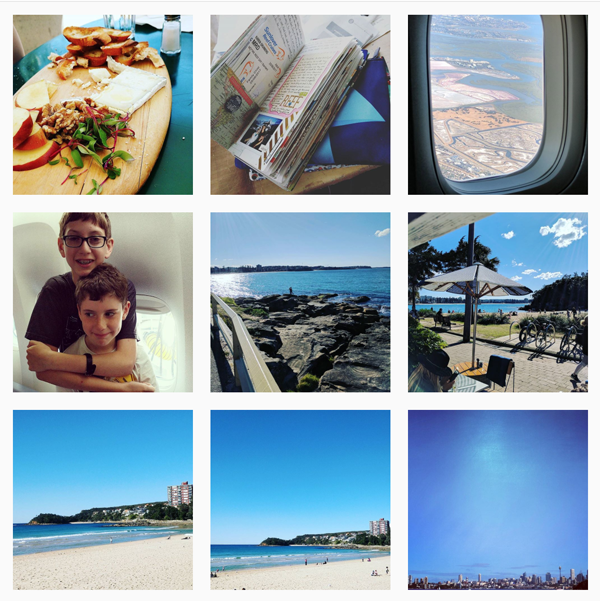 And finally Manly Beach and us on our way back. The first AirBnb was a hit, the second was a miss. The car rentals all worked out. The flights were smooth and on time. We lost no luggage and no jackets. We got to snorkel in the great barrier reef, we got to feed kangaroos and hold koalas. We got to touch and watch crocodiles and feed birds. We saw magnificent butterflies, a Tazmanian devil, a ton of other marsupials. We went to countless beaches and had more scenic views than one can enjoy in such a short amount of time. We took buses, trains, cars, trams, ferries and planes. We walked for hours and hours. We ate a lot of toast and didn't try vegemite. All in all, it was a fantastic vacation and I am looking forward to more adventures with this amazing family!
---
Stories from 2017 is a year-long project for 2017. You can read more about my projects for 2017 here.