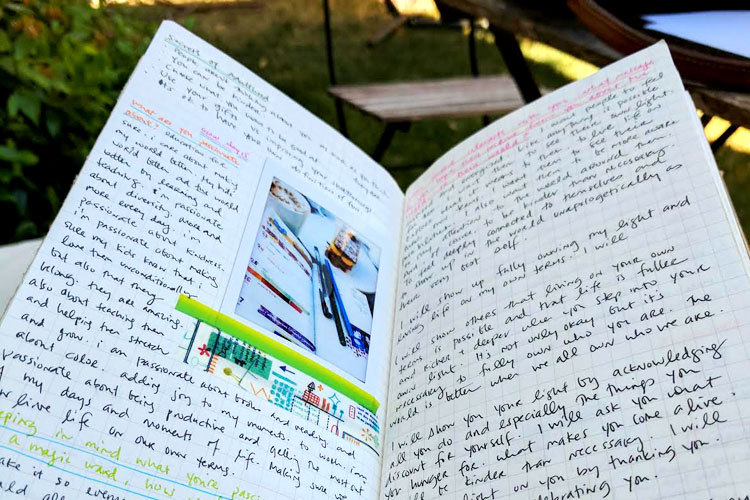 I'm a fan of Karen Walrond and have taken classes from her over the years. When she announced she was offering a class called Glow:The 21-day course on claiming your light I decided it was a sign I had to take it. My word for 2017 is Shine after all and actually Glow sounds even nicer but either way it was just another word for my word and so I decided universe was telling me to take it.
Sometimes when you take a class from someone you've already taken a class from, you see a lot repeated and you don't get a lot of value the second time. I worried this might happen with Karen's class. But I signed up anyway.
I am so glad I did.
This class profoundly changed my life. It asked the right questions at the right time. It made me realize I had patterns in my life that I sort of knew but wasn't embracing.
I realized for example that I am always in a pattern of GROW : REFLECT : SHARE. As in I like to learn things, think about my learning and then share it with others by teaching or in other ways.
I also realized that the parts of my life I am so proud of are always when I live life on my own terms. I decide I will do something and I just do it. I am so proud of how often I've done this. How my life is so catered to what I want it to be. I am so proud of that, too. It also makes me feel strong, which I love. It allowed me to realize this about myself which I can remind myself every time I feel small and forget.
There's so much more in this class. It's wonderful, thoughtful and, for me, life changing.
---
Stories from 2017 is a year-long project for 2017. You can read more about my projects for 2017 here.