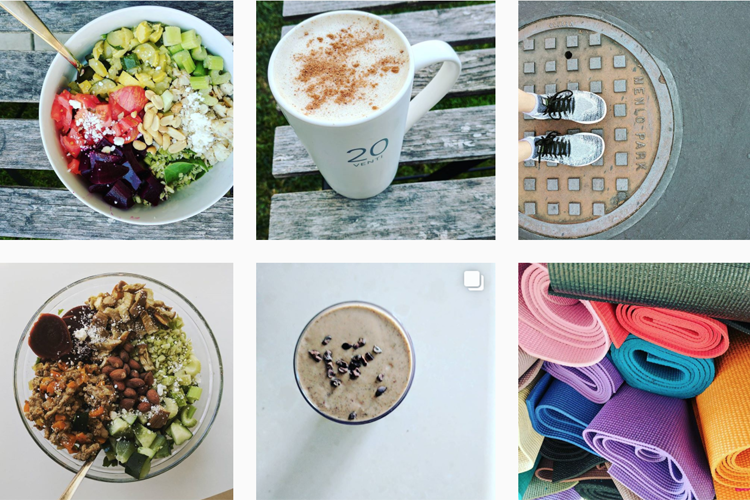 Mind:
I read: I abandoned more books this week and jumped ahead in my queue to read what I really felt like reading. I'm getting better at this.
I learned: nothing new to report here.
I watched: Jake and I watched a few more episodes of The Billions and I finished Designated Survivor.
Body:
Exercise: Woohooo, another week of exercising daily!! Here's what I did:

Monday:Body Pump
Tuesday: Vinyasa Yoga
Wednesday: Pilates
Thursday: gBarre
Friday: Vinyasa Yoga
Saturday: 5K Walk
Sunday: 3K Walk (this is usually my rest day)

Food: Still doing great here, I cooked so much more food than I've ever had in my life! Here are some things I've prepped so I could have food all week:

Veggies: Zucchini, squash, eggplant, beets. I also cut celery, cucumbers, and had broccoli rice and spinach.
Protein: Petrale Sole, Chicken breasts, ground chicken, ground turkey. I also bought chicken sausage but haven't had it yet.
I tried the Chocolate Protein powder and it was terrible! At least for me 🙂
I loved Dates in my Fab4 but I know they are sugary so I shouldn't really have one each day. I also love bananas. I will try new things this week.
I am still not hungry between meals. Often I am not even hungry for dinner.
No coffee for two weeks now. Not craving it.

All the others: Blood tests were good. I am still working on taking care of my teeth, my skin, my feet. Taking it one day at a time.
Soul:
I rested: Major progress here, too. The 10pm-6am works wonderfully still. On Thursday I even went to bed at 9pm so I could wake up at 5am and it was no problem. I've started wearing earplugs and using the light function of my alarm (my alarm has a light that slowly gets stronger, emulates the sun coming up.) I've been sleeping solidly.
I connected: No connecting with friends this week but I bought a ticket to go see Glennon with my friend in a few months, does that count?
I journaled: Doing pretty badly here. I think it's cause I leave it to the end of the day, so I need to rearrange the time of this commitment.
I made art: No art this week either.
So grateful for my progress, still and hoping it sticks.
---
Nourish Me Week 2017 is a year-long project for 2017. You can read more about my projects for 2017 here.