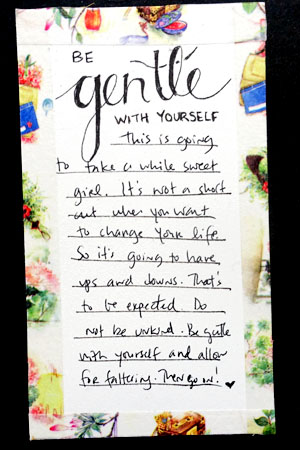 This card says: Be gentle with yourself. This is going to take a while sweet girl. It's not a shortcut when you want to change your life. So it's going to have ups and downs. That's to be expected. Do not be unkind. Be gentle with yourself and allow for faltering. Then go on!
I I'm not that great at being kind to myself and it's all too easy to just give up when one thing goes wrong. So this is a reminder to keep at it. And to be gentle!!
---
Twenty Mantras is a Monthly Project for October 2017. You can read more about my projects for 2017 here. You can read about the start of this project here.