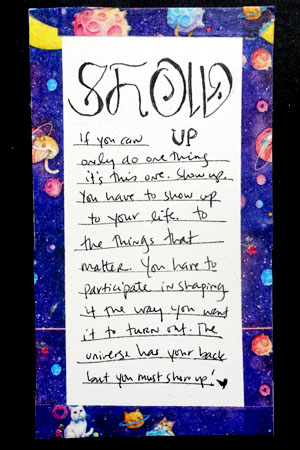 This card says: Show up. If you can only do one thing, it's this one. Show up. You have to show up to your life. To the things that matter. You have to participate in shaping it the way you want it to turn out. The universe has your back but you must show up.
I show up to so many things but not always to my own life. I need to remember this one the most.
---
Twenty Mantras is a Monthly Project for October 2017. You can read more about my projects for 2017 here. You can read about the start of this project here.