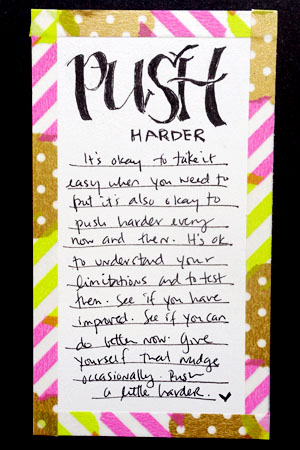 This card says: Push Harder. It's okay to take it easy when you need to but it's also okay to push harder every now and then. It's ok to understand your limitations and to test them. See if you have improved. See if you can do better now. Give yourself that nudge occasionally. Push a little harder.
We can't tell if we can now do what we couldn't before, unless we try.
---
Twenty Mantras is a Monthly Project for October 2017. You can read more about my projects for 2017 here. You can read about the start of this project here.