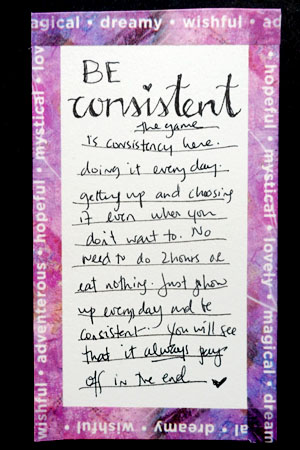 This card says: Be consistent. The game is consistency here. Doing it every day. Getting up and choosing it even when you don't want to. No need to do 2 hours or eat nothing. Just show up every day and be consistent. You will see that it always pays off in the end.
Also the impact has a cumulative effect. Consistency wins the game.
---
Twenty Mantras is a Monthly Project for October 2017. You can read more about my projects for 2017 here. You can read about the start of this project here.