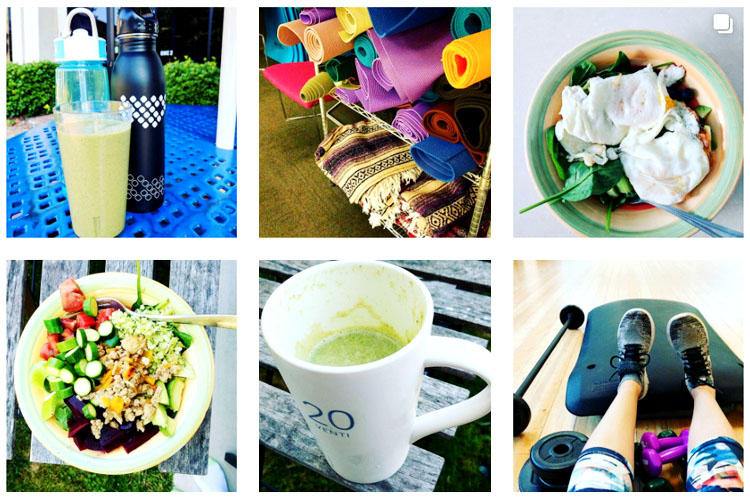 Mind:
I read: I've been reading a wide range lately. If I've read Contemporary Fiction, I try to pick SciFi or non-fiction next, etc.
I learned: I've been doing Stephanie's Map Maker class and still have to do my August OLW.
I watched: We watched Before I Fall, which I loved. And I've watched a few episodes of Suits but that's it. Oh, and, A wonderful talk by Brene to Women@Google in Chicago. She is always so amazing.
Body:
Exercise: Woohooo, another week of exercising daily!! Here's what I did:

Monday: Body Pump
Tuesday: Vinyasa Yoga
Wednesday: gBarre and Mat Pilates
Thursday: gBarre
Friday: Body Pump Express and Mat Pilates
Saturday: 2K Walk (my back was hurting so much that I decided to not push it.)
Sunday: rest day

Food: Still doing great here, I 've been trying to make sure to mix things up so i can built a variety of food.

Veggies: butternut squash, spaghetti squash, eggplants, zucchini, beets, celery, cucumbers, broccoli rice and spinach.
Protein: Tuna, chicken breasts, salmon, ground chicken, ground turkey, chicken sausage, ground buffalo and eggs.
I'm trying to try a new food each week. Last week was avocado and this week was salmon.
I'm also trying a new exercise each week. This week was the Wed Am Barre class which was really hard.
I am still not hungry between meals. Often I am not even hungry for dinner.
No coffee for four weeks now. Not craving it.

All the others: I've been flossing nightly, taking my vitamin C, and putting cream on. I tried a face mask and already did it once, it was quite nice. I also bought a shake cup for potential travel coming in a few weeks. Trying something new here each week, too. I also got my hair Keratin done this week. I love it so. I also bought this as a reminder.
Soul:
I rested: Still sleeping strong. Some nights it's a bit harder but I always fall asleep within minutes of going to bed. Waking up at 6am and exercising every day makes falling asleep super easy.
I connected: Connected with my friend Caroline this week for a long time, it was wonderful.
I journaled: I journaled almost every day! woot!!
I made art: I did my mapmaker homework!
So grateful for my progress, still and hoping it sticks.
---
Nourish Me Week 2017 is a year-long project for 2017. You can read more about my projects for 2017 here.