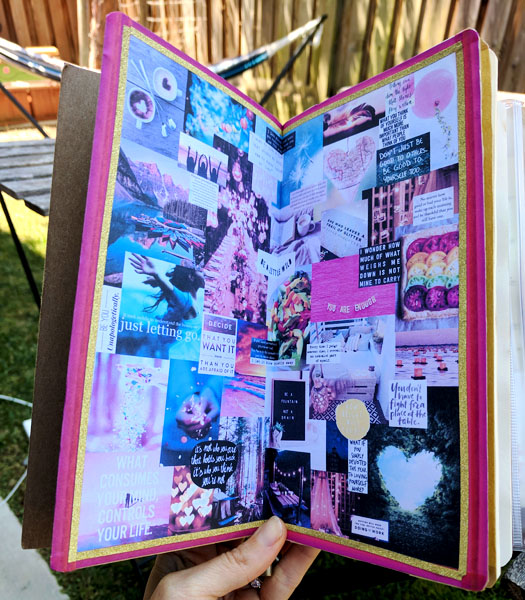 Early this year, I took Stephanie's Wholehearted Artist class. I loved it but didn't do the journaling each week. She then decided to offer MapMaker which is the same course but with Art journaling prompts added. I knew I wanted it and I am so grateful I did it. For whatever reason, I am working much harder this time and have done the first assignment (above) which was about setting my own vision. And then the second assignment (below) which is more about the spaces where I live and how I want to feel there.
This class has given me so much to think about and has changed the way I spend my time, the choices I make and has helped me move though my life with more awareness and sense of self. Love it so so much!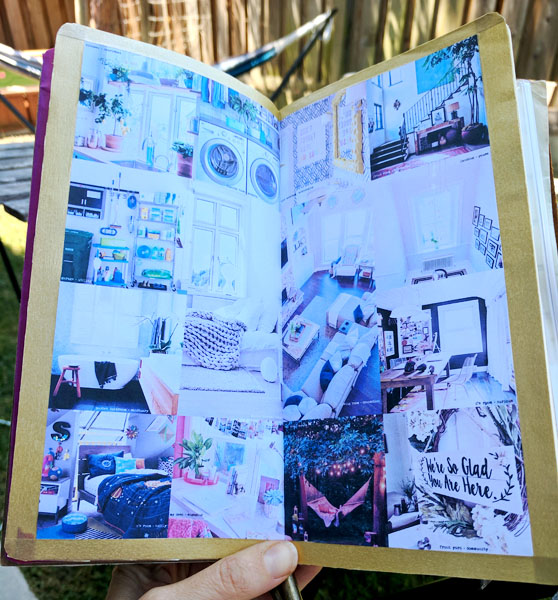 ---
Stories from 2017 is a year-long project for 2017. You can read more about my projects for 2017 here.