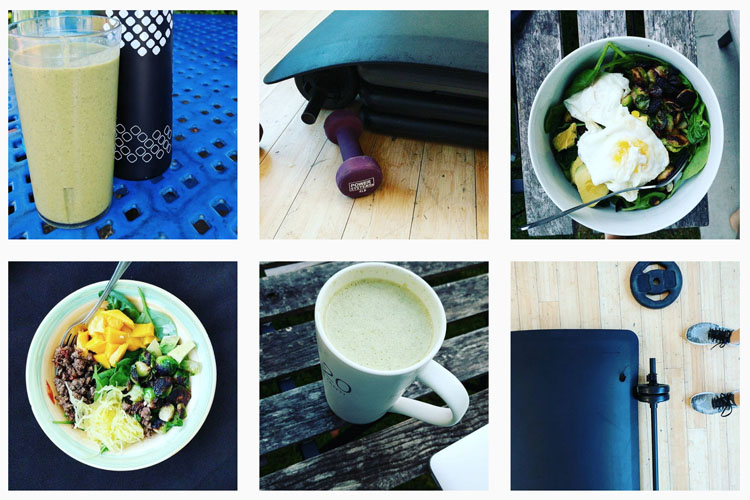 Mind:
I read: It's been a quiet week for reading. I've had long days and there's been a lot of bad news so I've been watching CNN vs. reading, which is not great for my well being.
I learned: I've been doing Stephanie's Map Maker class still! And looking for a new courageworks class, too I think.
I watched: Still only one hour of TV this week, besides all the CNN.
Body:
Exercise: Another week of exercising!! I've been trying to introduce a new class each week, this week I did a CXWORX class which was ok but it was my third that day so I was exhausted.

Monday: Body Pump
Tuesday: Body Pump
Wednesday: Sculpt and Core, Mat Pilates, and CXWORKX
Thursday: gBarre
Friday: Body Pump Express and Mat Pilates
Saturday&Sunday: resting all weekend

Food: I'm also introducing a new food each week. This week it was to be radishes but I might be allergic to them because they burned me like crazy.

Veggies I had: butternut squash, spaghetti squash, eggplants, zucchini, celery, cucumbers, broccoli rice, brussel sprouts, kale and spinach.
Protein: chicken breasts, ground buffalo, meatloaf, and eggs.
I am still not hungry between meals. But i am still eating my chocolate and I will say I've been having a bit more than usual.
No coffee for six weeks now. Not craving it.

All the others: I've been flossing nightly, taking my vitamin C, and putting cream on. I've used my face masks a bit and like my new side sleeping earplugs.
Soul:
I rested: Still sleeping strong unless I drink after 7pm. If I wake up to go to the bathroom it ruins my evening so I really need to not drink after 7pm.
I connected: Connected with an old friends at work this week which was great.
I journaled: I journaled a bunch! not as much as i would like but still!!
I made art: I did parts of my mapmaker homework!
So grateful for my progress, here are some more shots from instagram.
---
Nourish Me Week 2017 is a year-long project for 2017. You can read more about my projects for 2017 here.