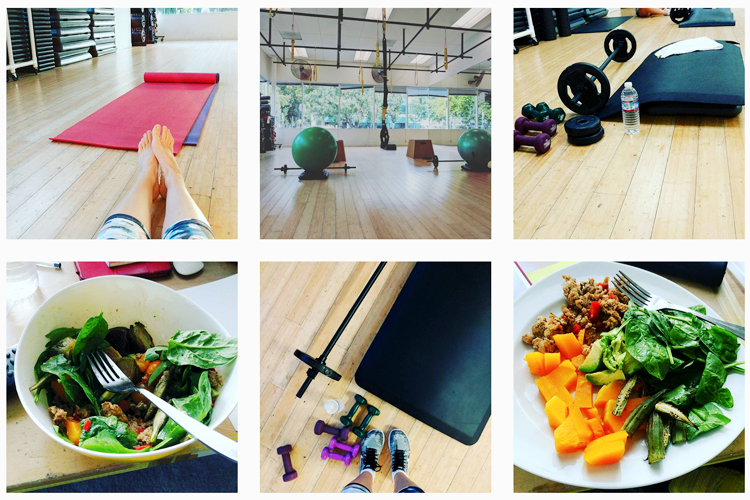 Mind:
I read: I am reading so so many books lately. I don't want to do anything but read.
I learned: This is the last week of Stephanie's class and I've begun doing the art for Brene's class. I am super excited and also want to make sure I sign up for a new class for October/November. I am open to ideas.
I watched: It was a choice between TV and books this week and books have won!
Body:
Exercise: I did five classes this week because my Body Pump teacher was out of town on Friday:

Monday:Body Pump
Tuesday: Strength and Core Training
Wednesday: Pilates
Thursday: gBarre
Friday: Pilates.
I won't even admit to how I haven't added anything else to my schedule. Maybe when I am back from Seattle?
Food:

I will admit I am not crazy about the smoothies lately. But I am still doing them most days than not.
It would have been best if I were super strict this week in preparation for my trip to Seattle but I wasn't. I didn't do terribly but I could have done better. Here's to hoping next week doesn't suffer because of it.

Body Care:

I did a few face masks this week but this is an area where I can really do better.
Soul:
I rested: This week, too, was full of 11pms, I will do better here!
I connected: A friend on Thursday and another friend on Friday. It was wonderful. I also went to the book event i mentioned where I saw another friend. It was all great.
I journaled: I did journal for Mapmaker and Brene but I still want to do more here.
I made art: I am planning to use my Mapmaker and Brene works as my November art. I feel like I haven't done art in such a long time, though.
Flowers: Bought more flowers this week. Still loving them.
So grateful for my progress, I have more shots on instagram though not that many recently.
---
Nourish Me Week 2017 is a year-long project for 2017. You can read more about my projects for 2017 here.