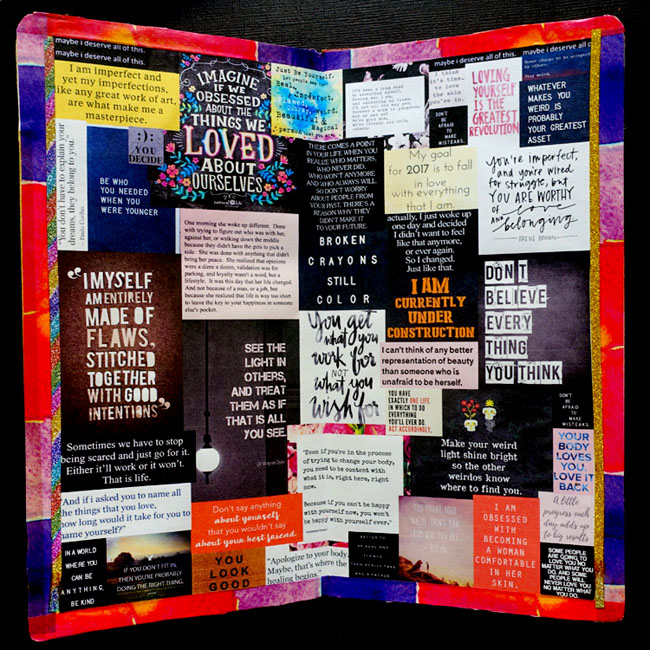 You can read the story of this project here.
This is assignment three. It's all about self-talk. Limiting self-talk and empowering self talk. So I peppered my board with all the topics that create all the negative self-talk in my head. The things I need to remember, the things I try to remind myself, the things that I "know" but can't seem to really internalize enough.
---
Art Boards is a Monthly Project for November 2017. You can read more about my projects for 2017 here. You can read about the start of this project here.