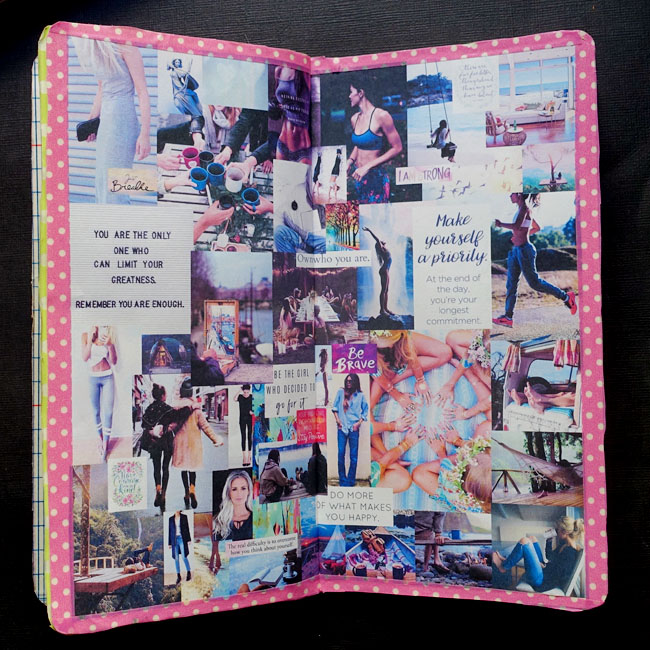 You can read the story of this project here.
This is assignment nine and it's all about envy. Things I am jealous of (which is things I am craving in my life.) Many of mine are about how I want to look and feel. Connection/community/companionship. Adventure/wonder. Courage and belonging. Calmness. Talent, specifically artistic talent.
So there you go.
---
Art Boards is a Monthly Project for November 2017. You can read more about my projects for 2017 here. You can read about the start of this project here.