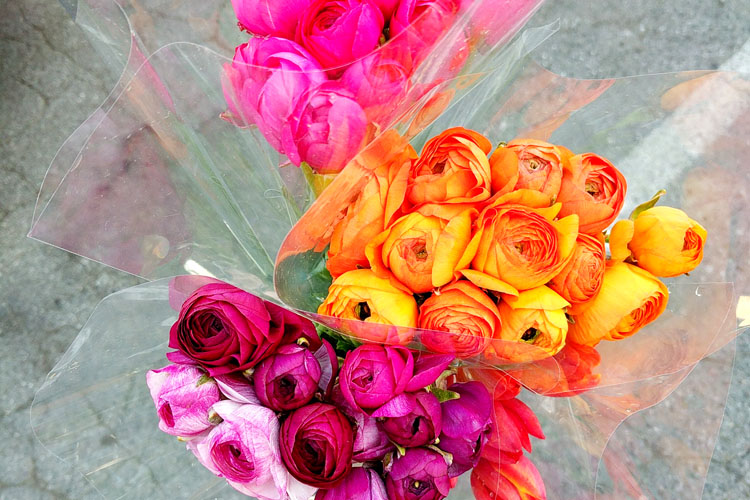 I want to start by saying that this is going to be a long post. These reflective posts are how I make sure to live my life intentionally. They matter to me and I love being able to look back on them in future years. I know that this might not be interesting to many (if not any) of you, so please feel free to skip it. If some of you find it interesting, all the better.
This particular exercise is following Susannah Conway's Unraveling 2016 sheet. You can download it right here. I split the reflective questions looking back on 2016 in and the questions to help clarify goals/dreams for 2017 into two posts. This is part I, the 2017 post will show up here later this week. All questions are Susannah's and are copyrighted to her.
Before we start unravelling 2018, let's take a moment to look back over the last twelve months. Maybe there were lots of changes for you in 2017. Maybe it's been a year of growing or nesting or exploring or letting go. Whatever's happened this year it's got you to this point, right now. Exactly where you're meant to be. Pick up your pen and let's do some digging.
First of all, did you have a word for 2017?

Yes, it was shine.
If you did, how did your word help to guide you through the last 12 months? Can you think of any specific examples?

Thanks to my weekly reflection posts, I thought of ways I shined each week. It helped guide me in the kind of person I wanted to be for my kids, for my friends, for my husband, and for myself. It helped me do things I wouldn't have had the courage to do.
What did you embrace in 2017?

exercise!
What did you let go of in 2017?

One thing I let go of was not doing difficult trips. We decided to take a trip to Australia, and I was really worried about taking trips, especially ones that were this involved but the trip went swimmingly. We had a wonderful time and now I really want to take more big trips together.
What changed for you in 2017?

My job changed a bit. Nathaniel started a new school so our routines changed. But most significantly, I started exercising every single week day.
What did you discover about yourself in 2017?

That I can quit most of the foods I eat. That eating veggies+protein work fine for me, actually. I just have to do the work.
What were you most grateful for in 2017?

This was a big year for gratitude for me. I am most grateful for Jake. He supported me and had my back all year. I'm also grateful for the incredible support of my parents. My manager. My friends. And of course my kids.
When did fear hold you back in 2017?

I almost didn't go for the promotion, twice. I still can't ride a bike. I am still too scared to do many things.
Where did you practice bravery in 2017?

I went for the promotion, twice. I showed up for my kids again and again.
What surprised you in 2017?

My sister coming here for two-weeks. It was such a gift.
What made you smile in 2017?

Family photos. I adore them.
What conclusions did you reach in 2017?

That I am deeply, deeply grateful for my life. I am incredibly lucky. And feel full of wonder.
Let's think about your ACCOMPLISHMENTS in 2017. List three things that went really well this year — personally or professionally, what are you most proud of? For each accomplishment, consider the following: What skills helped you make it happen? How has your life changed? What have you learned about yourself? How did you celebrate or acknowledge your accomplishment? (If you didn't, how could you next time?)
I got promoted.

I helped Nathaniel get into a new school.

I prioritized health for all of us: better lunches for the kids, exercise daily for me, generally more nutritious eating for me, too.
I learned that I am stronger than I think. I learned that persistence matters most. I learned that if you show up and do the work, things happen. I learned that I have a lot of people in my life who support me and want what's best for me. I learned that I am lucky.
Life's not very different for work but routines are very different because of the other two. I didn't celebrate any of these enough. I have to do better with celebrations.
Now let's look at your CHALLENGES. List three situations that have tested your limits and patience this year. The big or the small — whatever challenged you the most in 2017 (there may be more than three so go with whatever comes to mind first) For each challenge, consider the following: How did you deal with the challenge? Did you discover any new tools or allies that could help you again in the future? How has your life changed? What have you learned about yourself? (If you're still working through a particular challenge, what outcome would feel good to you?)
When I didn't get the promotion the first time, it was pretty rough.

Food continues to be challenging.

Being patient and kind to the people I love the most also continues to be challenging.
I don't deal with it well. I usually deal with it by beating myself up. I did discover a wonderful new friend who encouraged me to never give up. She was the biggest reason I tried again. Having some control over both 2 and 3 will feel good to me. I plan to read books for both so I can come up with some strategies.
Describe your favourite day, moment or occasion of 2017 in words and pictures. What did it taste like? Smell like? Sound like? Who was (or wasn't) there? Where were you? What were you doing? What was awesome about it? And most importantly, how did you feel?

Hmm this year, too, was full of wonderful days. But the one that's coming to me in this moment is my birthday. Even though I was quite rude and cranky with Jake on that day, when I look back on it now, it was such a wonderful day. I got to be with my sister and I got to eat at this wonderful restaurant and be in the city. I got to be with two of my favorite people on the earth and have a lovely meal. I also loved Jake's birthday which was also in the city and involved a lovely meal but that day also involved a shopping spree at Allbirds and Athleta which proved to be a bit lifechanging for me.
Gentleness alert! Did anything happen in 2017 that needs to be forgiven? Maybe it was something someone did or said to you. Maybe it was something you did or said to someone else — or to yourself? Maybe you feel you let yourself down in some way. Here's the thing — we are all beautifully fallible human beings doing the best that we can with the tools that we have, so where can you give the gift of forgiveness to yourself or to another?

Well the food was in such good control for a while so I was proud of myself but right now I'd say it's easily the most frustrating thing on my mind. I also do still wish I were more on top of my schedule and life. I feel like I am doing too much but I am not willing to give up any one thing so I need to drill down deeper to each thing I do and understand the commitment, what I get out of it, what's hard about it, etc. So I can be wiser in my choices.I did a tiny amount of this, this year and it helped identify things I decided to quit doing.
So we've dug into our accomplishments and challenges, remembered our favourite moments and considered who we need to forgive. Now I invite you to close your eyes for a moment and think about 2017 as a whole. As you cast your mind back over the last 365 days, consider the gifts that 2017 offered you on your life's journey…What stands out the most? What really mattered? What stands out the most is overwhelming gratitude.

This year has been a miracle. So many good things: promotion, new school, wonderful vacations, time with sister, deeper friendships, falling in love with my husband daily, incredibly supportive parents, the perfect manager. I am just so so grateful.

Here are some things I did:
I helped Nathaniel get into and transition to a new school.

I helped prepare David for the SATs

I continued to support many teams across Seattle and Sydney, I took three trips to Seattle and three trips to Sydney.

I got promoted.

As a family: we went to Tahoe, Los Angeles, Idaho, Cairns and Sydney

David and his team won Outstanding Journal in the Tech Challenge.

I mentored several women in my organization.

I volunteered in the kids' school with the Math Circle, Lit Club, and STEM Fair.

I am taking a Calculus class with David and a Python class with Nathaniel.

I exercised every week day starting in July.

I changed the way I eat completely, quit soda, and started more self care.

I go to bed 10pm and wake up 6am every week day.

I read multiple college essays for multiple friends' kids.

I make hundreds of healthy lunches for my kids.

I took many online classes including: OLW, glow, advent of light, 4 brene classes, wholehearted artist, mapmaker

I read over 280 books.

Spent two weeks with my sister visiting, ten days with my parents and three days with my nephew.

I made over 240 pieces of art this year. (20 a month.)
It's been a full year. I am deeply grateful.
Describe 2017 in 3 words:

grateful, exercise, supported
If the events of 2017 were made into a film or a book, what would it be called?

A Full Life.
Before we finish with 2017, take a few minutes to write out anything else you need to say to the old year in the box below. You might like to say some nal goodbyes and thank yous…

Like last year, this was another year where I had a rich and layered life. I made some wonderful friends this year that I hope to keep for life. I deepend other friendships. I fell in love with my husband all over again. I worked and played with each of my kids. I supported my nephews in their college journeys. I worked really hard. I spent time exercising daily. I journaled. I took care of myself. I took care of others. I showed up. Again and again and again I showed up. I am so incredibly grateful for my life. Thank you 2017 for all your gifts. You've been an extraordinary year and I am deeply grateful for all your gifts.
THANK YOU 2017 YOU ARE NOW COMPLETE!