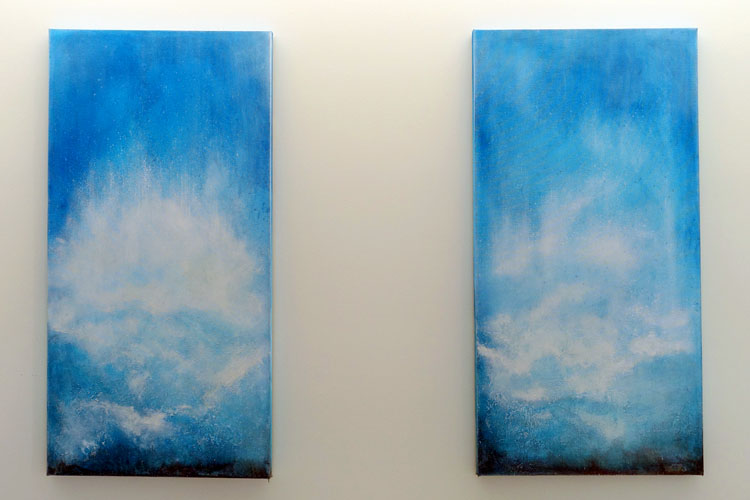 I get hung up on the smallest things sometimes. Details that really don't matter in the scheme of life. Details that nag at me and cause me to be my ungenerous self and yet I can't let go. They poke at me. They scream inside my head.
This happened to me earlier this week when something really small happened and I just couldn't let it go and I got really upset and then really angry and then I felt really ashamed of my behavior and got really, really sad. This is what Tara Brach calls the second arrow of self-judgement. Where I am feeling the pain and then I hurt myself more by judging myself on top of it. And the whole time I was still having trouble letting go of the little thing and that only added to my shame. I want to be a better person that that. I want to be able to remind myself what matters most and I want that to override all the other worries.
I don't know how to do this.
On good days, I can remember what matters. I can remember to be my best self. I can remember to be kind and generous and loving. But in these moments, I am so triggered that it almost doesn't matter what else is going on. Everything is filtered through the narrow, negative lens of what's going on in my head. My heart is tiny. My thoughts are spinning, leaving no room for anything. Especially no room for being present. Being able to see what's actually happening in this moment.
This is also what makes me yell when I don't want to. This is what is happening each time I do something I later regret. I am not remembering what matters most. I am not remembering that I care more about loving kindness than I care about anything else. I know deep down in my heart that I want to love and be loved and honestly it's all I want. It's something that can't be replaced by any belonging or work recognition. I don't want to look good, i want to be good and do good, especially for those whom I love but honestly for everyone. I want to be able to be kind all the time. I want to be able to remind myself that I care more about this than anything else.
Always.
But I struggle. And I don't know the trick. How do I make sure to channel that in those moments where I am triggered. How can I quiet the voices inside down quickly and swiftly so I can remember?
That's what's on my mind this week. I haven't figured it out. Still pondering.
---
On My Mind is a year-long project for 2018. You can read more about my projects for 2018 here.