This week's craft was inspired by this (click photo for source):
We don't normally have cartons in the house because I don't like them and we tend to buy a gallon of milk. But as it turned out, we bought some orange juice for Christmas so I saved the carton.
We gathered all of our supplies: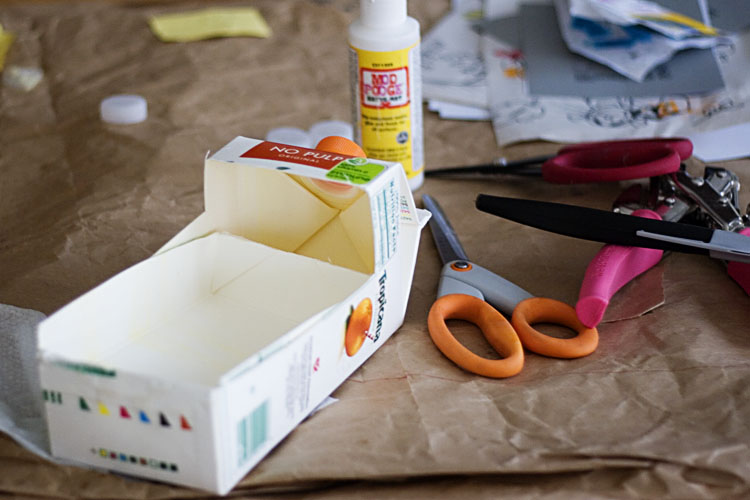 We then taped the edges with glue and construction paper.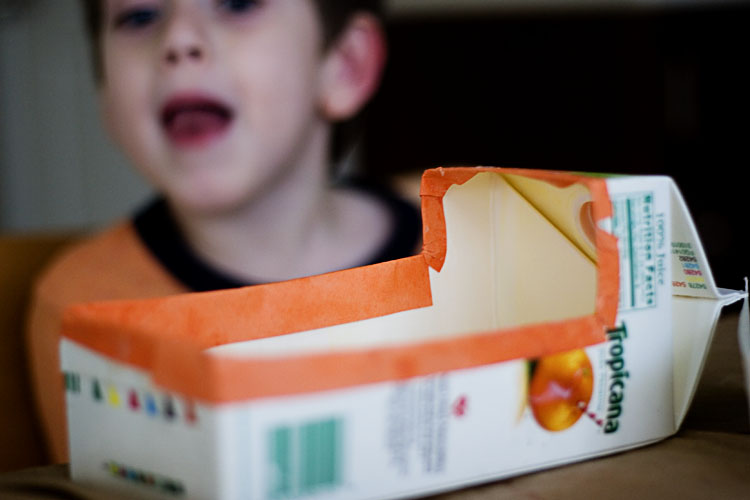 We drilled holes in the bottle caps.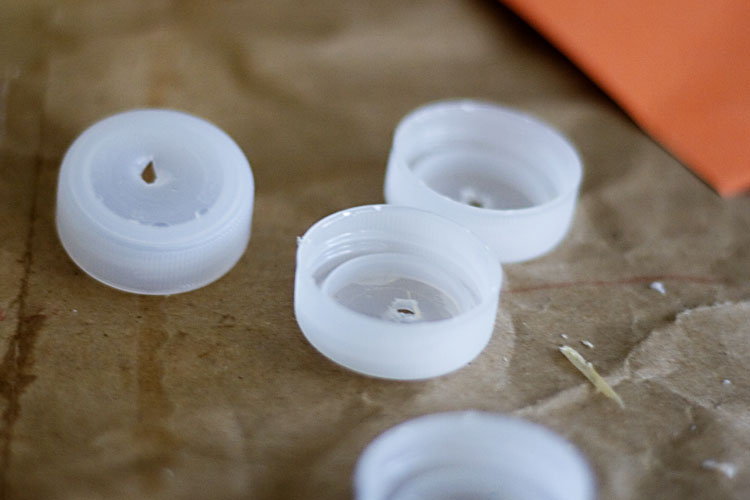 I didn't have the sticks she used, so I cut up a long match we had and thankfully the straws were still wide enough.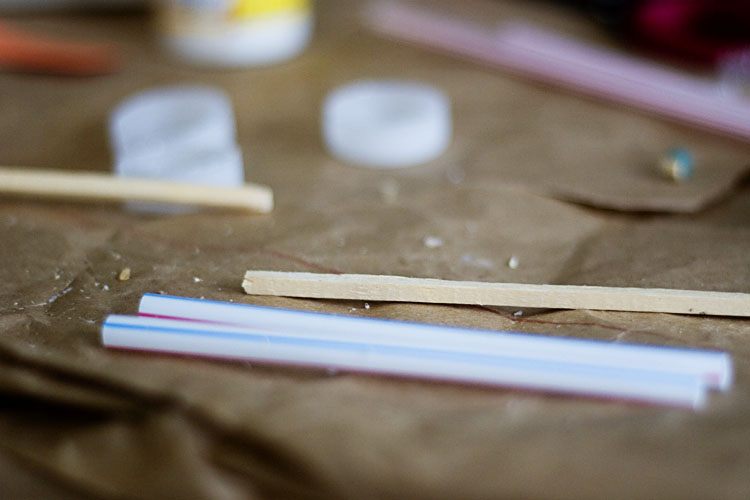 David put the straws through.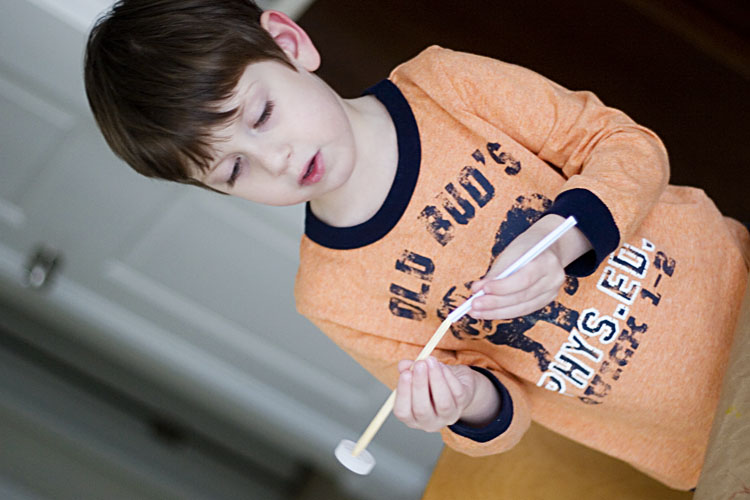 And we glued them to the truck.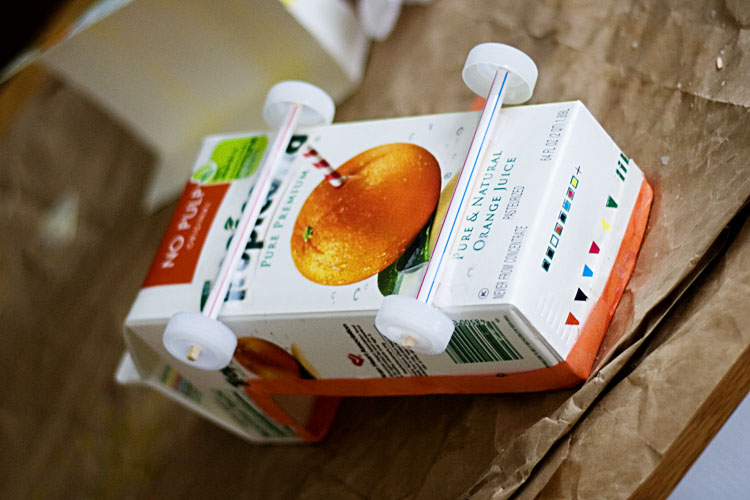 Here are two shots of the finished product.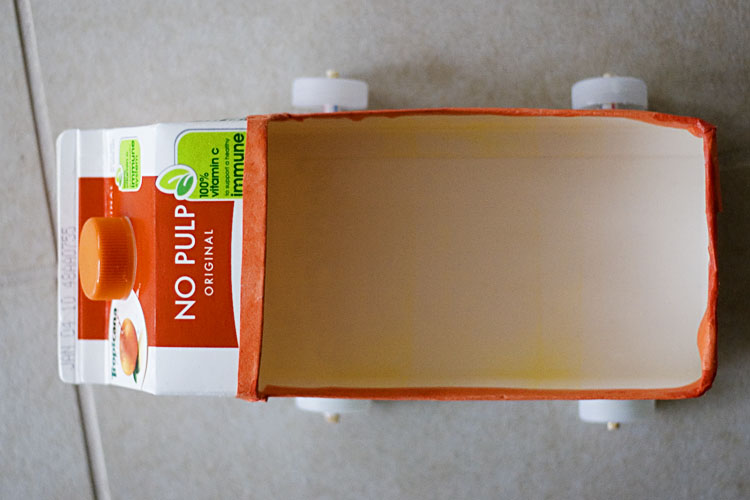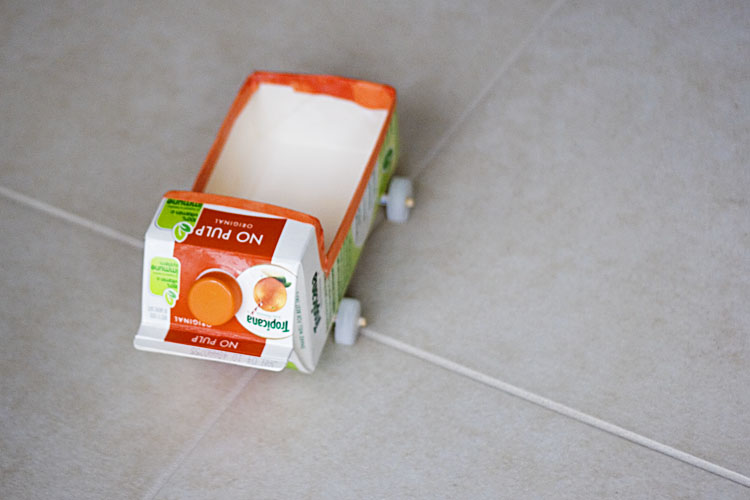 And here's David playing with it.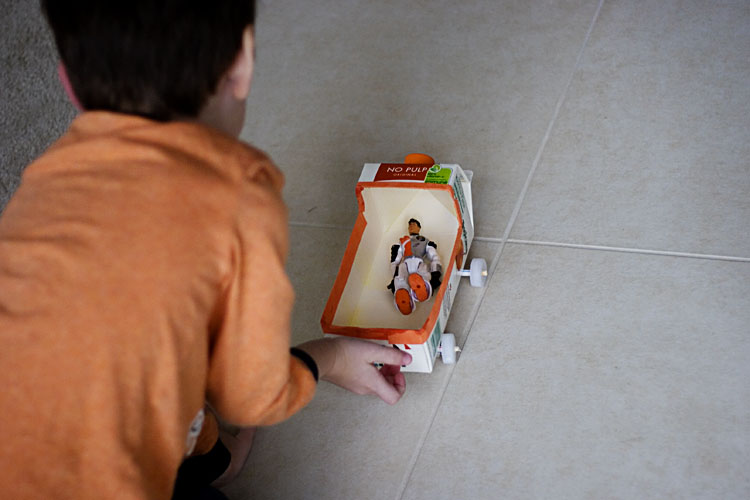 This was a quick and super-fun project. Highly recommended. David loves loves loves his truck.