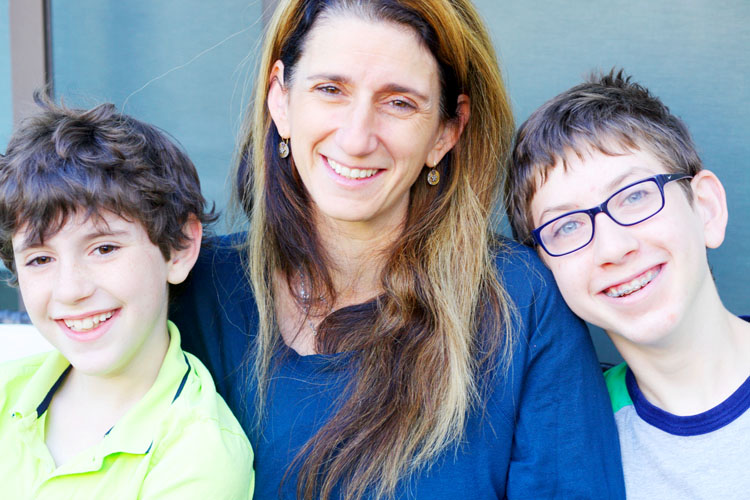 Weekly Intention: This week is a mixed week. I have to work all Tuesday for an all-day meeting on Wednesday. I have to go to the high school on Monday night. I have a hair appointment on Thursday night and the kids have no school on Friday but David has a high school shadow. I also really want to knock off some of my todos this week. Personal ones. Things I've been dragging around for weeks. I have to make some serious forward momentum on some of my work too since I will be going to Zurich in a few weeks. So here's my intention for this week: I will do as much as possible, i will give myself grace for the rest, i will make some plans for the next two months so I understand my priorities, and I will focus on what's in front of me the most. I will be kind. Kind kind kind. This is what i really want more than anything else. I want to be kind to me, kind to the kids, kind to Jake, kind to colleagues, kind to every single person.
This month's intention is: Stronger than Before: Here's your chance to give it one last push before the year's over. Where are you still wanting to be stronger? How can you help yourself get stronger than before? How can you take things one notch higher? One notch deeper? OK so my plan here is to look back at the stuff I'd written in January of OLW and really figure out what I haven't focused on so I can do more here. [ I didn't do this so I will keep it here for this week.]
One way I will stretch this week: the appeals committee work and the onboarding will both stretch me.
One boundary I will set this week: i will take all of Tuesday to read packets, i will make sure i can be at home reading.
This week, I will focus on pleasing: me still, i need it.
One new thing I will learn this week: what my priorities are for the rest of 2018, focus on a word for 2019 and personal goals for 2019.
One area where I will go deeper this week: december summit.
What do I need to sit with this week? how i'm feeling and why it's so hard on me.
I am looking forward to: the kids coming home earlier now that cross country is over.
This week's challenges: evening commitments are always hard for me. Getting back to exercising is also going to be hard. And finally the unpredictable Wednesday.
Top Goals:
Work: december summit, wednesday's speech, year end goals.
Personal: get back to routine, journal, draw, eat well, exercise and sleep
Family: make a plan for each kid. cook again.
I will focus on my values:
Love: take stock, figure out what's getting in the way, make a plan.
Learn: learn what i am missing the most and how i can bring it back in.
Peace: peace with how i'm feeling, accepting what is.
Service:

to myself still.

Gratitude

: for my wonderful husband.
This week, I want to remember: that things will get better. i can do this.
---
Stronger Than Before is a year-long project for 2018. You can read more about my projects for 2018 here.