This is a lift of an AMM member. See the original layout here.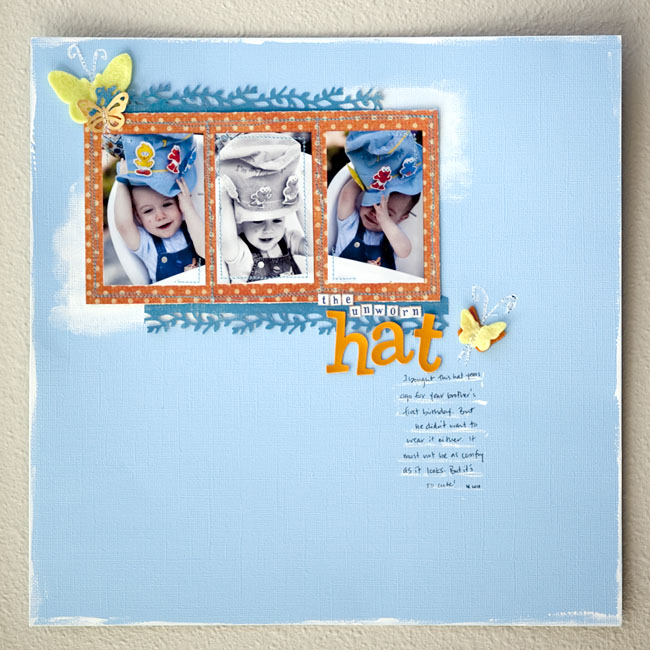 Journaling Reads:
I bought this hat years ago for your brother's first birthday but he didn't want to wear it either. It must not be as comfy as it looks. But it's so cute.
More details: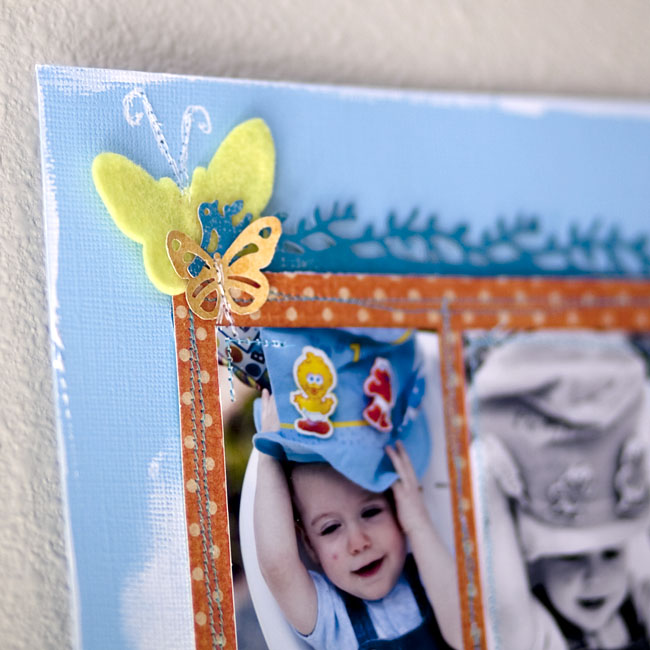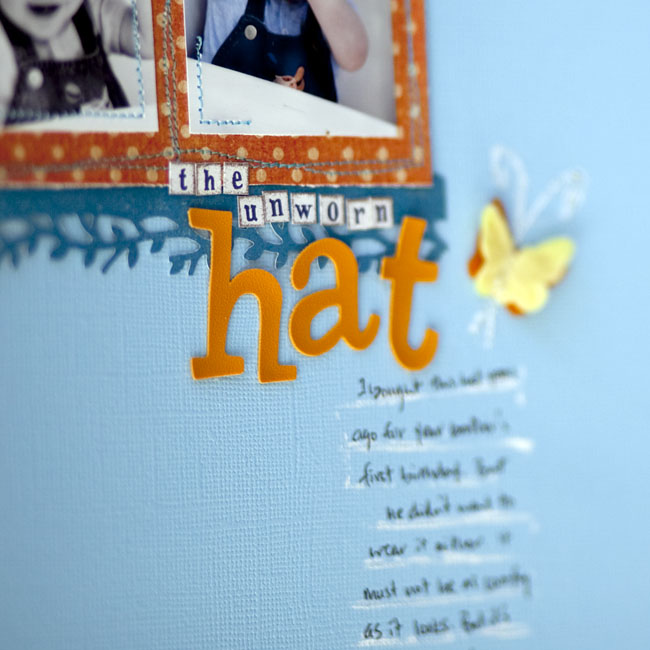 One thing I wanted to note is that I've used blue and orange two days in a row now and I've decided I now love bold colors. Bright yellows, oranges, reds, greens, and blues. It might be my new obsession.