I know I said I was taking a scrappy break but yesterday I was on My Mind's Eye's blog and I saw this sketch and I never work from sketches but this one spoke to me and I had an idea immediately. So much so that even though I'd planend to do it this morning, I sat down and did most of it last night. Since my photo was landscape, I rotated the sketch clockwise by 90 degrees.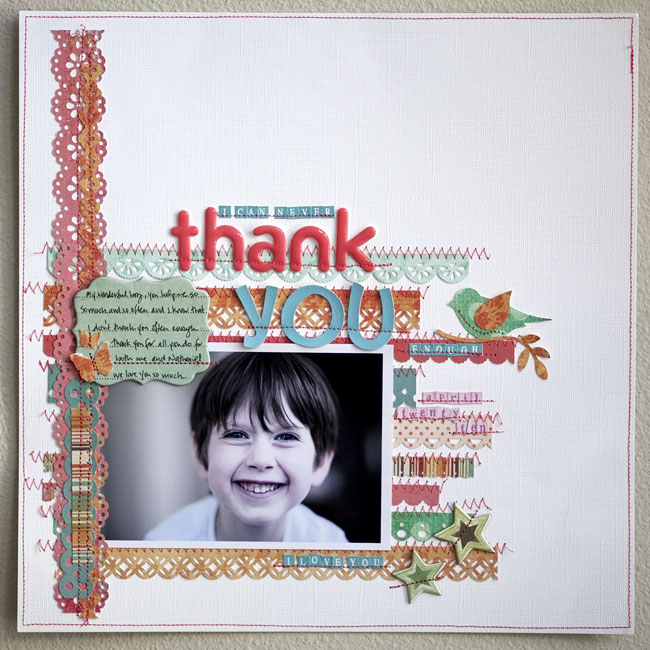 I made this layout to remember that David helps out a lot around here. With the food, diapers, cleaning, playing and anything else I might need. He's a truly amazing little boy and I don't thank him nearly often enough. So that in my weaker moments when he's driving me insane, I can remember how amazing he is. And so he remembers that I do appreciate him. so very much.
All products except for the letters are My Mind's Eye. I put my border punch collection to good use.
details: