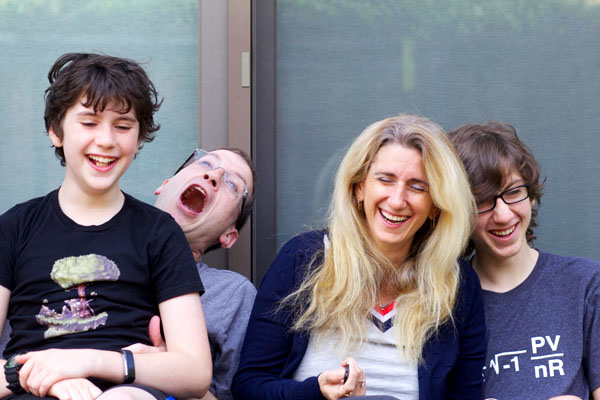 The Wildest Part of this Week was: I'm sorry that I still go back and forth with the writing. Most of the weekend I feel an overwhelming sense of apathy towards pretty much everything. So none of my routines are working, all I do is sit here and read. This week though, Jake and I went rock climbing on Friday and it was definitely the wildest part of the week. It was awesome to be on a rock again.
Top Goals Review:  i didn't do much of it so we will ignore for now.
I celebrate: my mom's 70th birthday, my nephews turning 21 and our 18th wedding anniversary all back to back!
I am grateful for: our new tree. mostly that the dead tree is gone and we have some new one to grow.
This week, I exercised: still walking but i also finally managed to rock climb a tiny bit and started day 1 of couch to 5k.
This week, I answered the Call of the Wild: went rock climbing and then went hiking on the beach with the family.
I embraced Silence of the Wilderness: have not been doing anything here still.
This week's Wildcard was: all of life is a bit of a wildcard at the moment.
I said yes to: going climbing, it was so worth it.
I said no to: working during this long weekend.
Core Desired Feelings (leap, soft, release, join, delight) Check-in: i am still working on doing all of these. slowly i am taking leaps where I can, trying to be soft with myself and others, trying to release things before they really build up, join in even when i don't feel like it, and bask in the delight of flowers, birds and squirrels.
My mood this week was: grateful.
I am proud of: being kind to myself during all this.
I release: still trying to release everything i am carrying around all this. all the not doing enough, the not being enough, the constant noise of not enough.
Here's what I learned this week: i am learning to sit with the anxiety and still do things anyway.
What I love right now: I love that summer is coming. Even though I am sad and anxious about it, too. I still love it.
---
Weekly Review 2020 is a year-long project for 2020. You can read more about my projects for 2020 here.