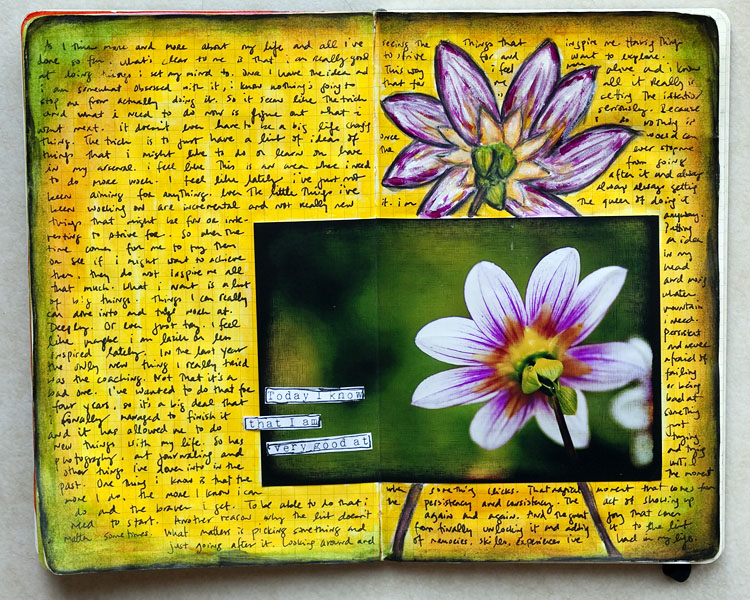 When I decided I was going to do this project, I went through my site and printed a bunch of photos that I'd taken over the years that I liked. I figured I would use them over the year. This page was my first attempt. It was trickier than I'd anticipated to come up with a way to combine the art and the photo but I do like the idea of this one even though the execution isn't all that excellent.
I used the Neocolor ii watersoluble crayons to make the flower on this page.
The prompt says: today i know that i am very good at…
And I wrote about how if I decide to do something, I do it.
---
Today I Know is a project for 2014. You can read more about it here.