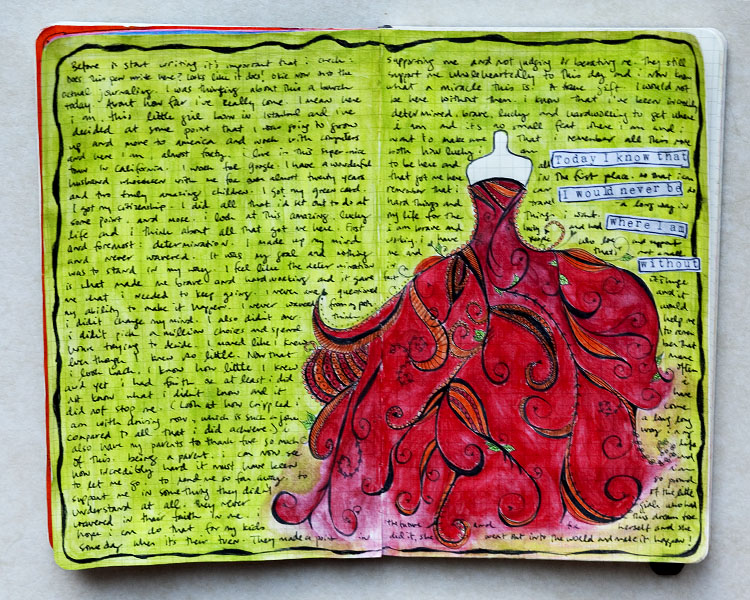 I pinned this doodled dress such a long time ago and I guess its time had finally come. I will say that this page took a long long time both to draw and to color. I did the coloring with watercolor pencils and then added a little water soluble markers.
The prompt says: today I know that I would never be where I am without…
And i wrote about how lucky I am for my parents' support and generosity. and how it's thanks to them that i am where i am. i am so very grateful. thank you mom and dad.
---
Today I Know is a project for 2014. You can read more about it here.