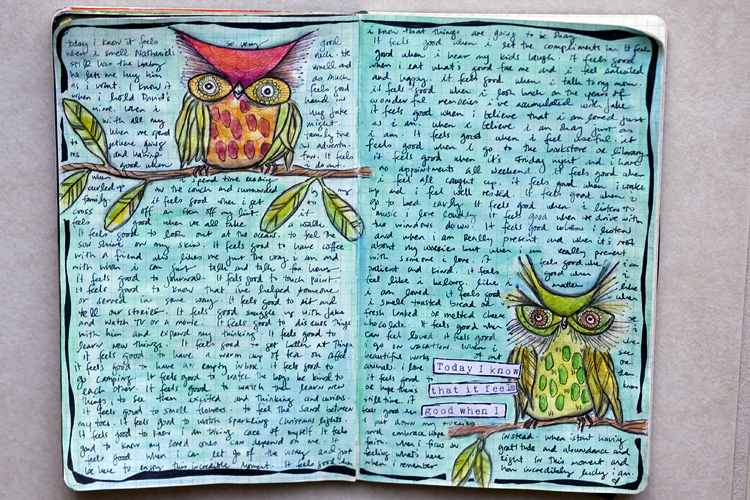 This page is inspired by these lovely owls. This page uses some gelatos, some watercolor pencils, and some neocolor watersoluble crayons.
prompt says: today i know it feels good when i…
i just wrote down all the things that make me feel good like nathatniel's baby smell and holding david's hand, etc.
---
Today I Know is a project for 2014. You can read more about it here.