I wanted to show you more of my weeklong-daily art journal. I've been focusing more on this lately as opposed to making art journal pages. I enjoy this process a lot and so I am doing what makes me happy for now. I generally start by creating some overall design for the page like this:
this one has one day's worth writing just cause I didn't take any photos of it all empty. I cut out those flowers from a fabric. Glued them down and then painted the background with some watercolors.
I used stamps, Souffle pens, watercolor, paper and other fun things to add a small amount every day. No pressure and just fun.
Here's the left page: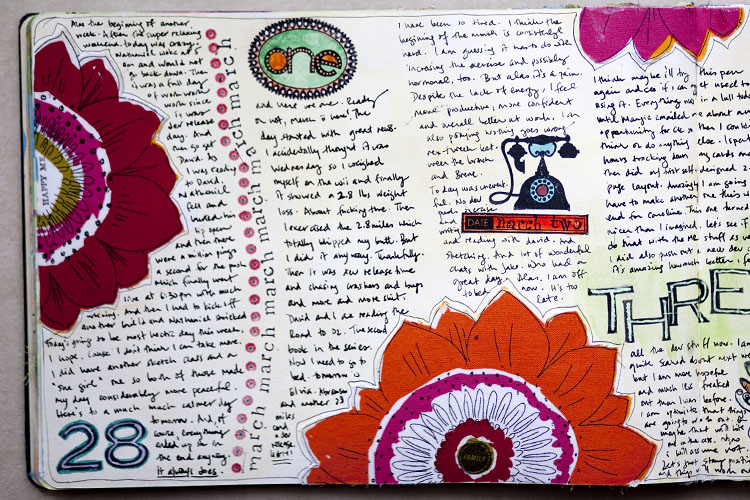 and the right page: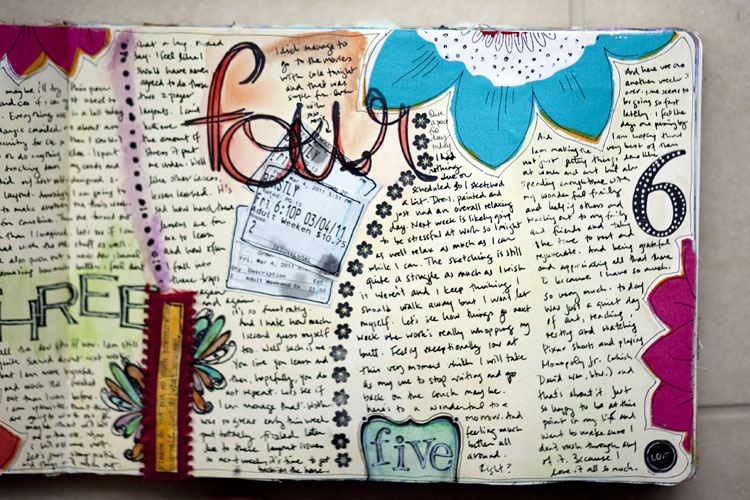 and I even stamped on my fabric cause I wanted to: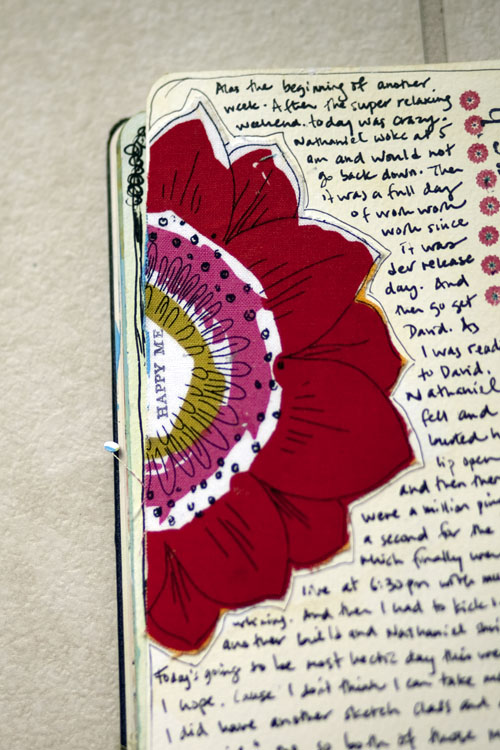 And now here it is full: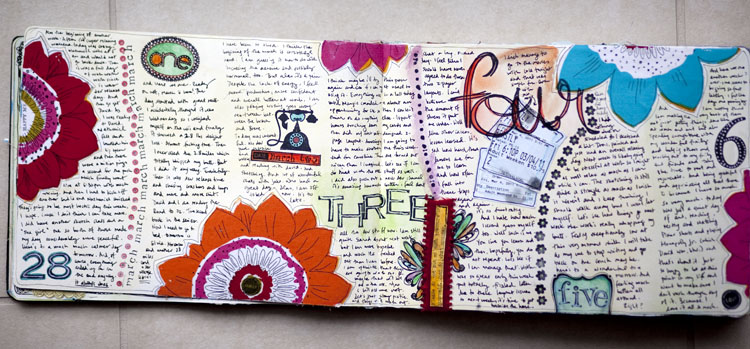 And there we are.
I love making these pages.
---
Weekly Art Journal is a weekly project for 2011. You can read more about it here. And you can find out more about the weeklong daily journaling here.