This weeklong page was originally inspired by this wonderful picture and this awesome one. I loved them both and decided to do my own hot-air balloons.

This week I kept it simple cause it was already so colorful.
here's the left page: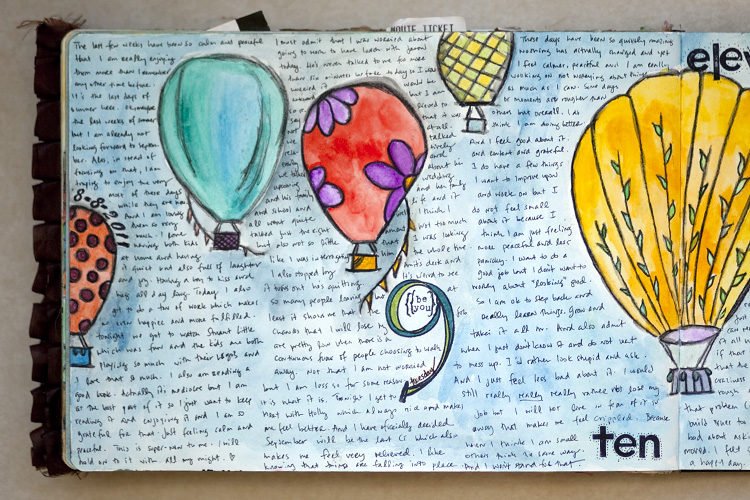 And the right side: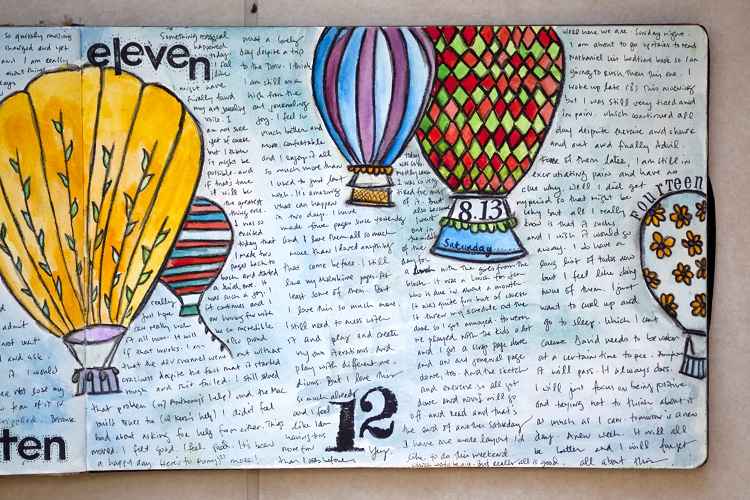 And here's the filled page:

I love this one, too.
---
Weekly Art Journal is a weekly project for 2011. You can read more about it here. And you can find out more about the weeklong daily journaling here.