And here's another one of my weeklong pages. This one was inspired by Christy Tomlinson's She Art Workshop. The first thing I did in this page was to cover it with a map and then put some really washed out white paint on it.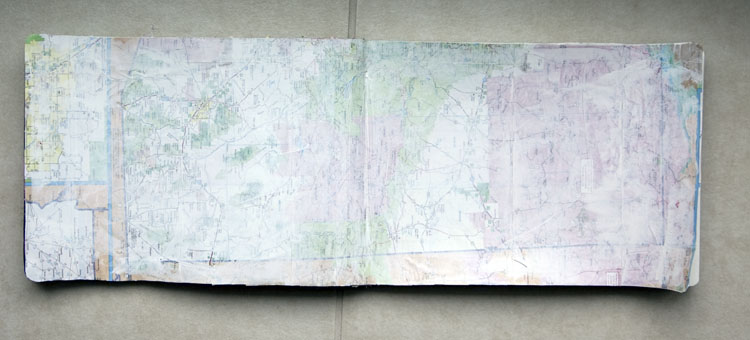 then I added a bunch of paint to the edges and put my girl on the right side:
Here's the left page: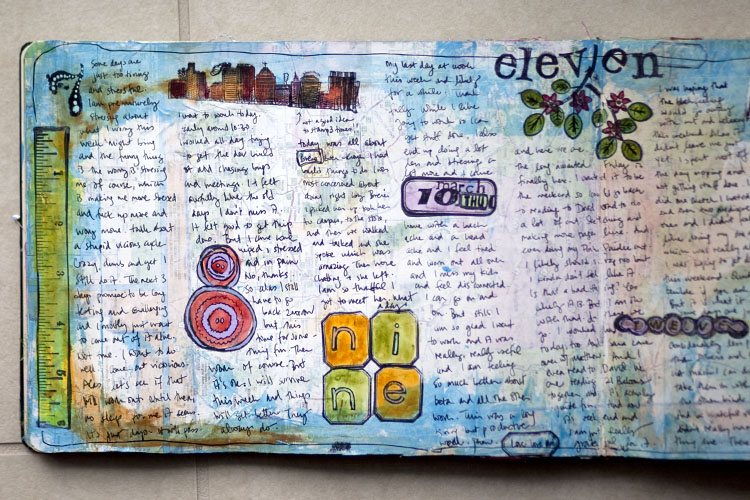 and the right page: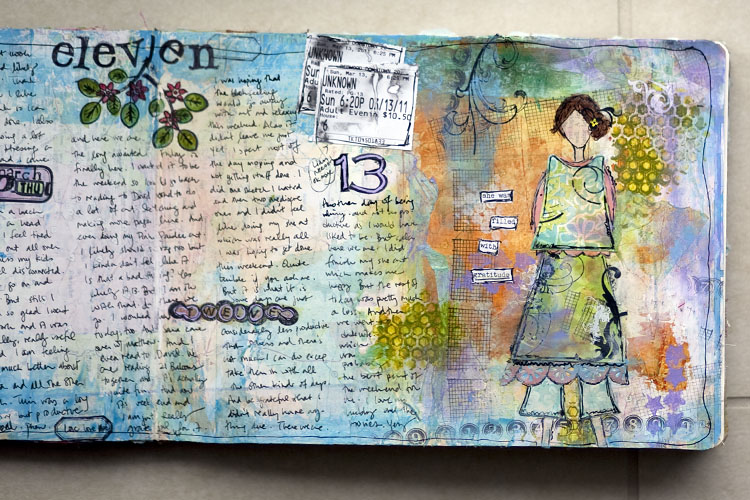 And here's the full page:

Sorry photos are kind of bad. My camera doesn't like these pages for some reason. But I still love making these pages.
---
Weekly Art Journal is a weekly project for 2011. You can read more about it here. And you can find out more about the weeklong daily journaling here.