And here's another one of my weeklong pages. This one was inspired by Christy Tomlinson. This piece specifically. I pretty much copied it to the best of ability. (Though I still like hers better.)
Here it is empty:

I put tissue paper all over the background. Painted, and then did my dress on top.
here it is, closer up: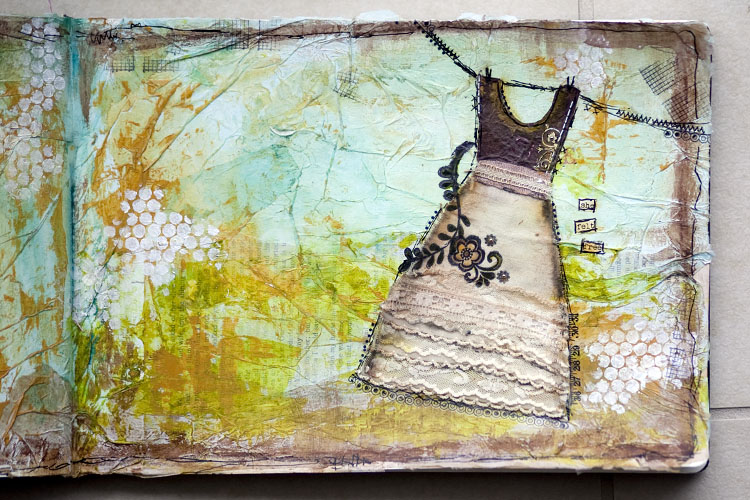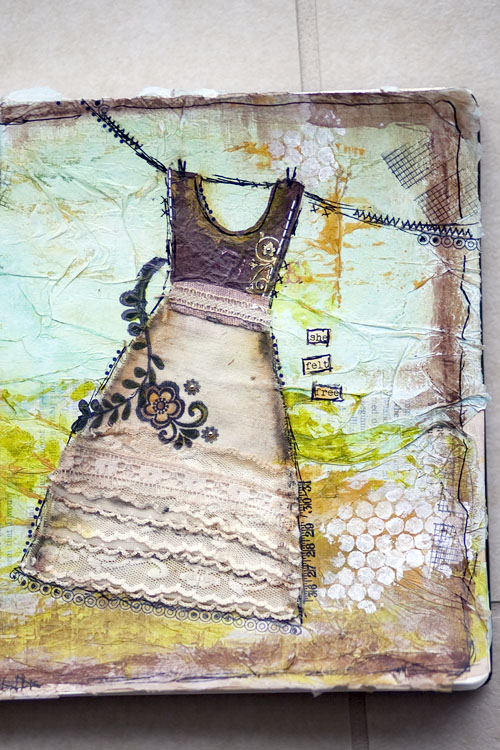 It was quite hard to write on it with all the tissue paper so even though i like the effect, i won't be using it again. Here's left: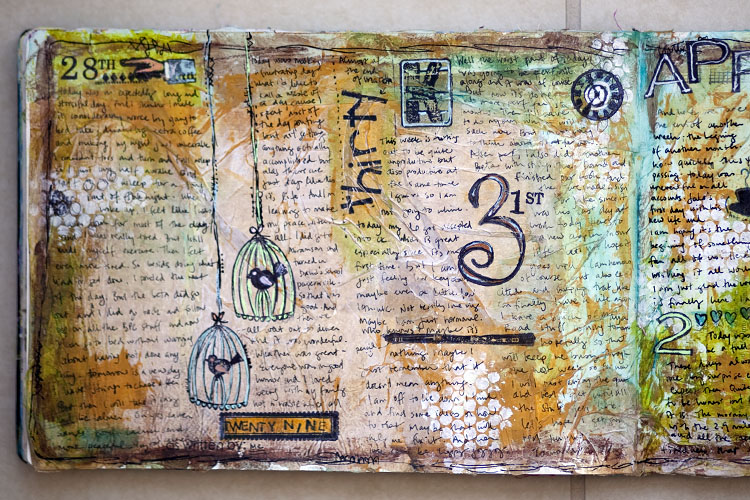 here's one i took in progress: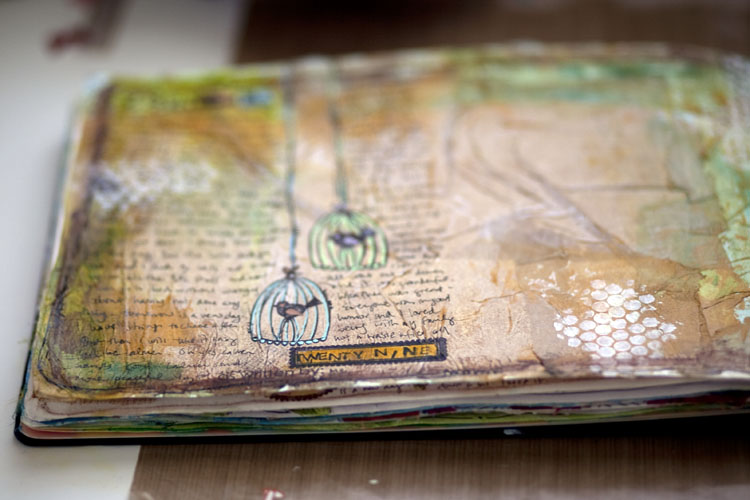 And the right side: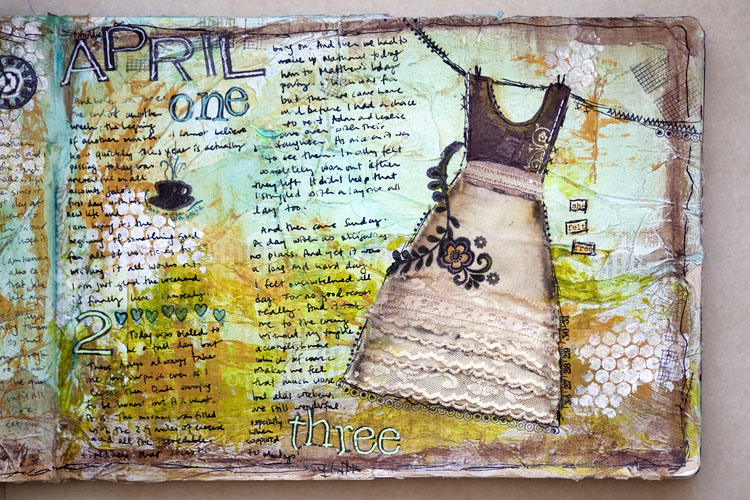 And here's the filled page:

I like this one. It was fun even though it was hard to write on. This is definitely one of my favorite projects of all time, so glad I discovered it.
---
Weekly Art Journal is a weekly project for 2011. You can read more about it here. And you can find out more about the weeklong daily journaling here.