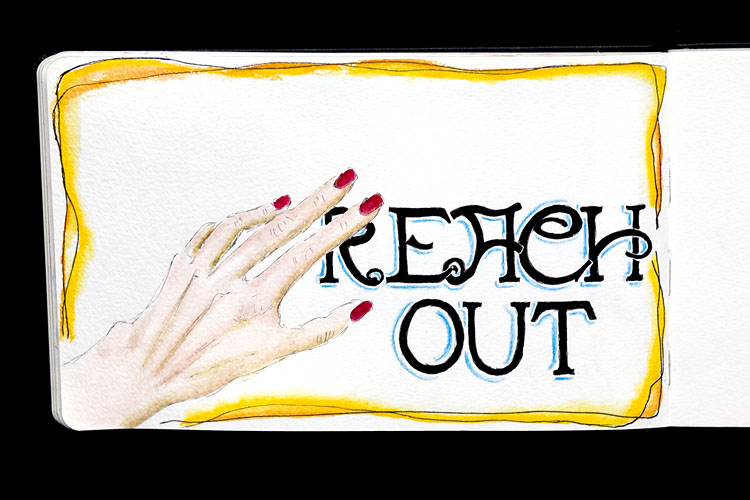 For this week, I picked reach out. Park of being active, for me, is learning to reach out to others and creating my own social activities. Reaching out to friends, acquaintances, potential friends, or even colleagues. It's easier and sometimes more enjoyable for me to sit at home, alone or with my small family. So being active is about making the effort to reach out and not waiting for others to.
The lettering I used here comes from this pin.
The image here is a hand reaching. Alas, hands are hard to draw!
---
Listen with Intent is a project for 2014. You can read more about it here.