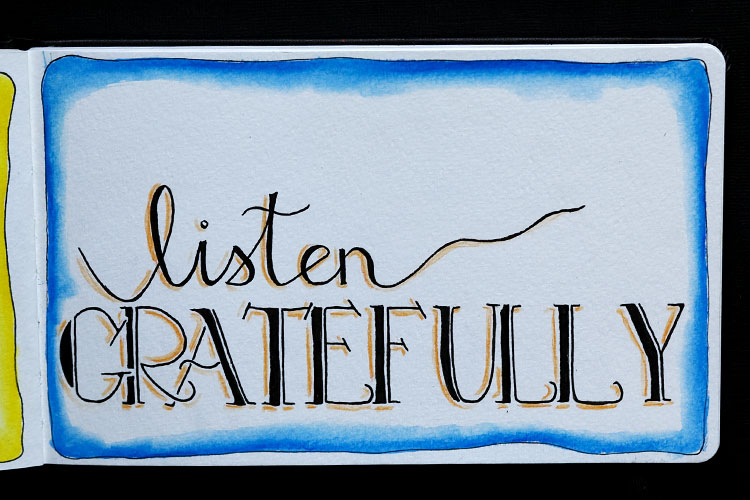 Hello August.
For this month, I decided to go with Gratitude. I decided it would be too cliche to leave it to November and I could use some gratitude before the summer is over and I am thrown back into the rush and insanity of school. So gratitude it is. For the last days of summer. For all our awesome vacations. For our lovely little life.
The lettering I used here comes from a book.
---
Listen with Intent is a project for 2014. You can read more about it here.