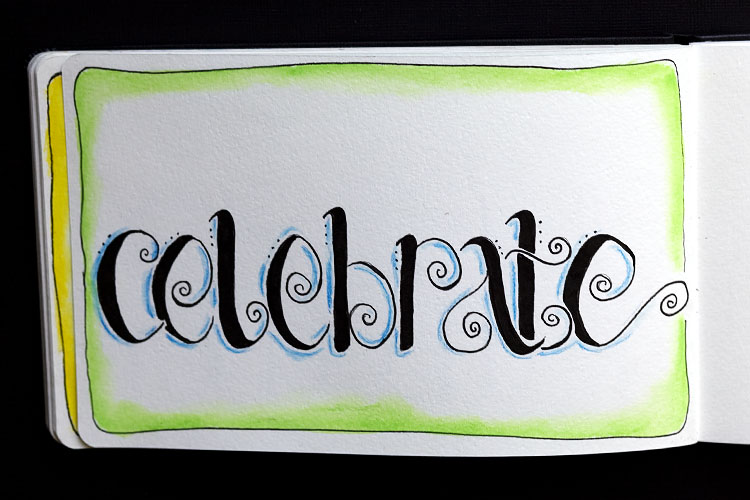 For this week, I picked celebrate. What's the best way to show gratitude? With a celebration of course! Once I am aware of all that I am grateful for, celebrating comes naturally to me. I also want to bring back our weekly celebration parties. I will have to think of a creative way to do that. Let's see what this week brings..
The lettering I used here comes from a book.
---
Listen with Intent is a project for 2014. You can read more about it here.