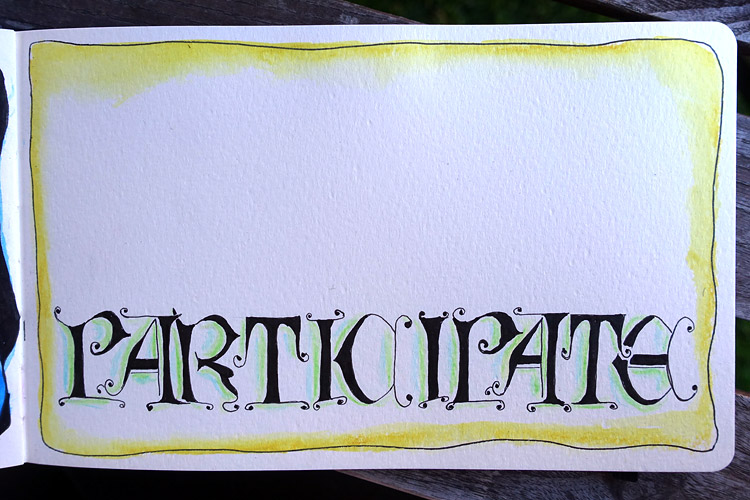 For this week, I picked participate. Before saying goodbye to September, I wanted to try one more intention around being social. I wanted to take it up one notch from showing up so I chose participate. Not just get there but be there, join in, be a part of whatever's going on. Even if it feels like I am not welcome, I almost always am. I just have to be willing to try.
Here's the pin where I got the lettering..
---
Listen with Intent is a project for 2014. You can read more about it here.