still having fun with the fashion-y girls. this one is so-so but I still like her more than I liked doing the portraits.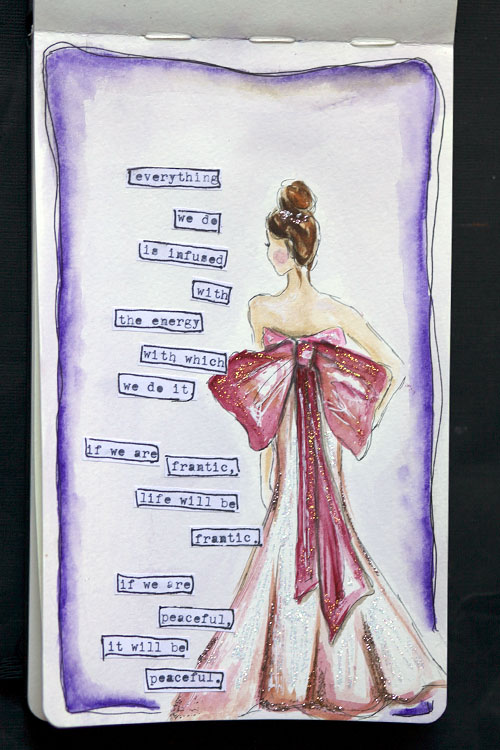 here are all the shiny bits.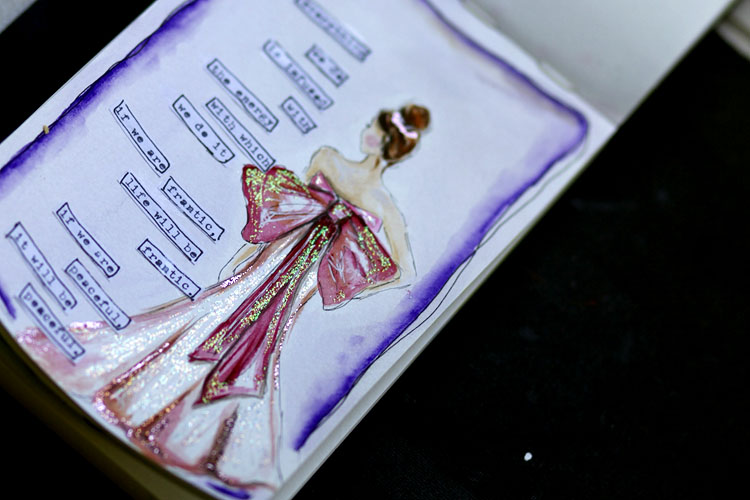 the quote says:
everything we do is infused with the energy with which we do it. if we are frantic, life will be frantic. if we are peaceful, it will be peaceful.
I'd like to believe this is not true because I am one of those "frantic" people. Or maybe it's not that I am frantic as much as that I am anxious or worried a lot. I don't want the energy of the things I do to be filled with worry or rushing or stress. I want life to be peaceful. I want to go through the motions of life in a pace and energy that fills me up instead of depleting me and those around me.
The thing with this particular quote is that, deep in my heart, I believe it to be true. But I have no idea how to actually do it. Becoming peaceful instead of frantic isn't just a switch. Some days, I can go from here to there, but not as often as I would like. I am also learning that I often feel tender now when I realize how worried I am about things and then it feels sad and not peaceful. So the way, for me, is still a little farther than I'd like but I am walking towards it and taking one step at a time.
At least I know where I'd like to end up.