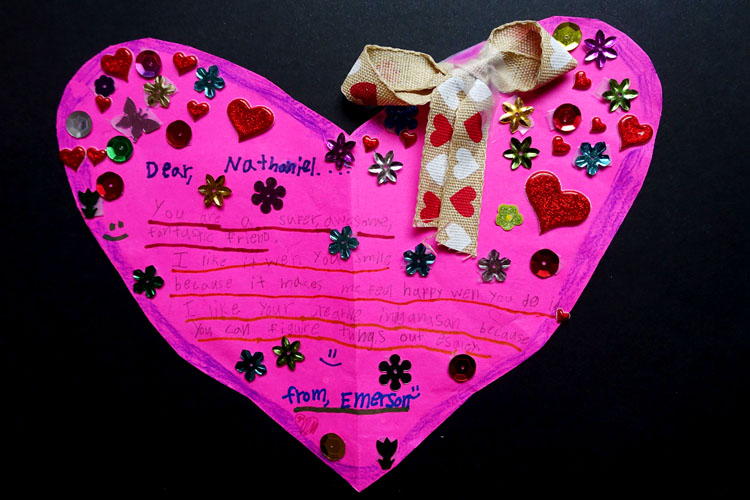 A few weeks ago I posted the Valentine Nathaniel made for Paige, I wanted to make sure to also post the Valentine he received from his friend Emerson. It says: Dear Nathaniel, you are a sweet, awesome, fantastic friend. I like it when you smile because it makes me feel happy when you do it. I like your creative imagination because you can figure things out easily. From, Emerson.
Gotta love second graders.
---
Stories from 2017 is a year-long project for 2017. You can read more about my projects for 2017 here.