When I went on vacation in Australia, in July, I decided I wanted to try to keep a travel journal for the first time. I would work on it during the vacation and it could be my art for September.
I was already taking my Traveler's Notebook with me so I picked up one of the blank inserts and covered it with the awesome My Mind's Eye Hello World collection.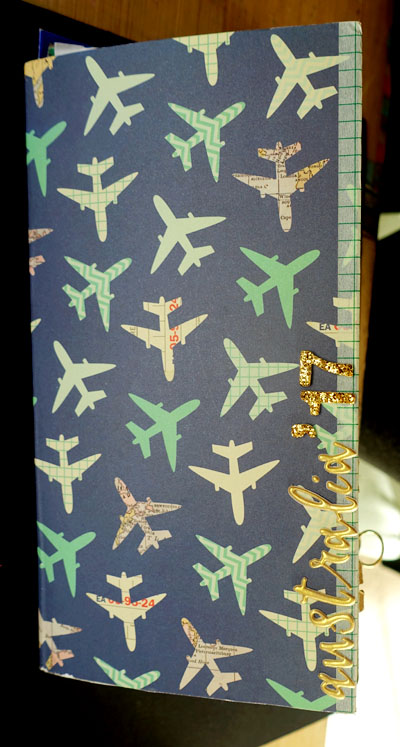 I made a small (doesn't look so small but remember this was for three weeks' of journaling) sample of items to take: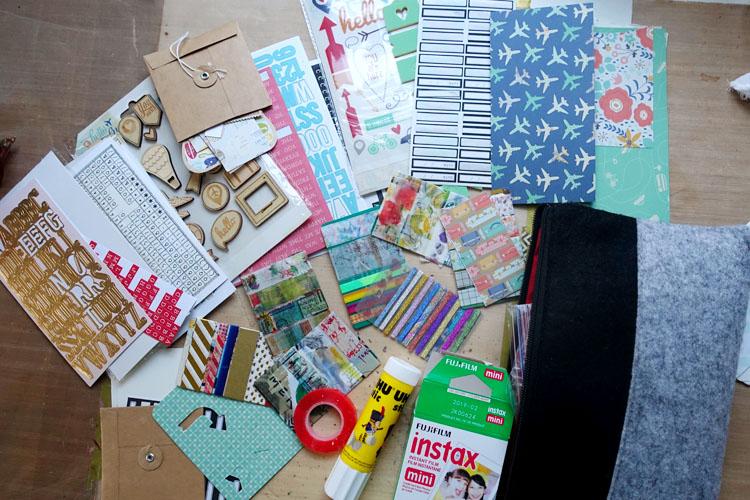 It included a lot of washi tape, alphas, journaling tags/stickers, a little paper, some tape, and some envelopes. I didn't take scissors because I wasn't checking any luggage and scissors are not allowed on carry ons. I brought tape and a stapler but I didn't think to bring a glue stick, which I bought there. I also took 3 boxes of Instax film so I could print out on my Instax printer. (which i love!)
I even took the time to make a new watercolor sheet just in case I was in the mood for watercoloring (i was not.)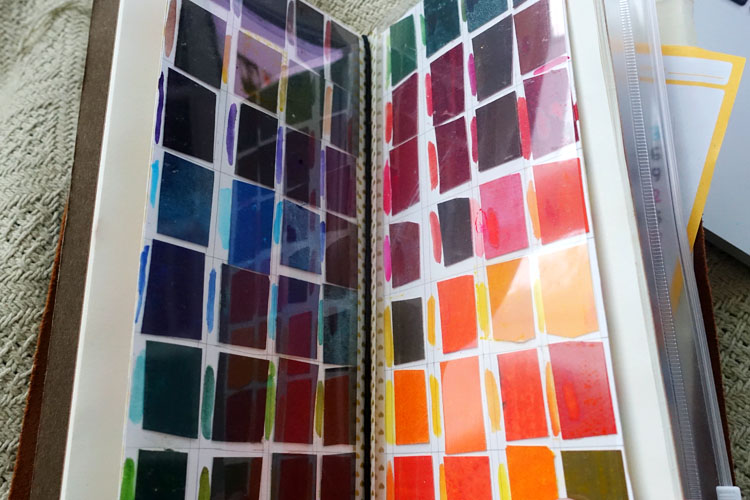 I wasn't sure if this would work out but I really hoped it would! (btw, you can see many of my instagram photos from the trip here.)
---
Travel Journal is a Monthly Project for September 2017. You can read more about my projects for 2017 here.