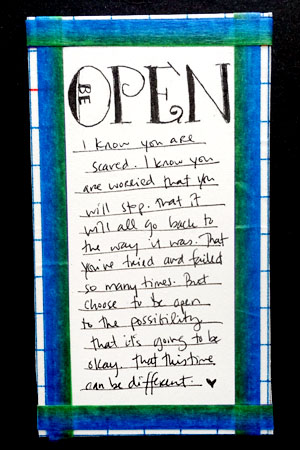 This card says: Be Open. I know you are scared. I know you are worried that you will stop. That it will all go back to the way it was. That you've tried and failed so many times. But choose to be open to the possibility that it's going to be okay. That this time can be different.
Maybe not. but maybe so.
---
Twenty Mantras is a Monthly Project for October 2017. You can read more about my projects for 2017 here. You can read about the start of this project here.