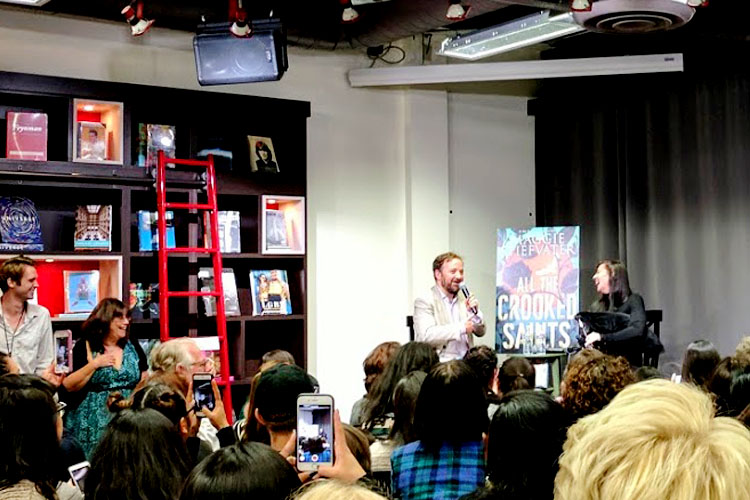 I live pretty close to a wonderful book store which regularly hosts awesome author events. I always intend to go, but rarely actually go. I had planned to go to the Maggie Steifvater reading this week but then Tuesday was long and tiring and I wanted to bail (as I often do.)
I dragged myself out of the house to do it and I am so glad I did. She was fantastic and hilarious and the hour I spent there made me laugh and smile and made me love her even more.
Now I can't wait to read her book!
More importantly, this is a reminder for me to go even when I don't feel like going!
---
Stories from 2017 is a year-long project for 2017. You can read more about my projects for 2017 here.