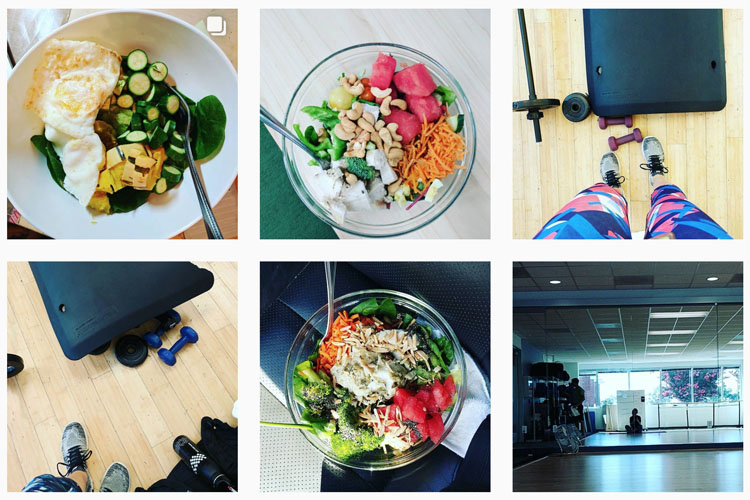 Mind:
I read: A few articles here and there but nothing to write home about.
I learned: I've been doing Stephanie's Map Maker class still! I decided to take the Courageworks class.
I watched: We watched Ozark a bit.
Body:
Exercise: This week was tricky with two morning trips to the kids' schools, so I adjusted.

Monday: First day of school so I missed my 7am Body Pump, I had to change it up and took Power Yoga which was super hard.
Tuesday: made it to Body Pump class just in time.
Wednesday: took a new Body Pump Express class.
Thursday: gBarre
Friday: Body Pump Express and was too tired to stay for Pilates.
Saturday&Sunday: resting all weekend

Food:

Veggies I had: delicata squash, eggplants, zucchini, cucumbers, broccoli rice, brussel sprouts, okra and spinach.
Protein: chicken breasts, chicken sausage, ground chicken, pulled beef and eggs.
I am a bit more hungry between meals now but can't tell if it's hormonal.
I've been eating too much chocolate and need to just quit it.
No coffee for eight weeks now. Still drinking a lot of mint tea.
All the others: I've been still a bit less diligent than usual this week but i did a face mask and have been flossing, putting cream on, and taking my vitamins more often than not.
Soul:
I rested: Still sleeping strong unless I drink after 7pm. Even if I wake up now, I seem to fall back asleep.
I connected: Connected with my good friend Leslie and my friends Cole and Ty!
I journaled: I did simple daily journaling but didn't journal on my MapMaker yet (but I will!)
I made art: I did my last mapmaker homework!
So grateful for my progress, I have more shots on instagram.
---
Nourish Me Week 2017 is a year-long project for 2017. You can read more about my projects for 2017 here.