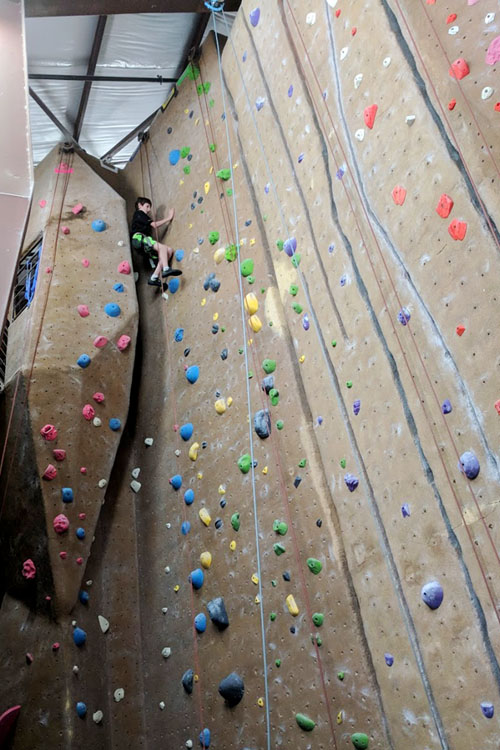 Earlier this year, we went to Idaho so I could go to Brave Girls Camp. The kids were on break so they were kind enough to come with me because I didn't want to leave everyone behind. During that trip, while I was in class all day, every day, the kids and Jake went on different adventures every day.
One of these adventures was going to a climbing wall. Before this trip, the kids had climbed walls at Fairs, etc but never all that seriously. During that one day, they had such an extraordinary time that since then we've had them take a week-long climbing camp and Jake has taken them to Planet Granite several times.
This past weekend, he suggested I go along just so I could see the kids climb. At first, I was all whiny about it because I generally use that time to have quiet time. When I got there, I was still not super thrilled about it. But towards the end of our time, David really came alive and started working harder and harder. And that one moment made me realize that all of the time I spent there was worth it.
It reminded me that sometimes it takes a while for us to get in the flow enough to get to a place where we really connect with something. Where we want to push ourselves harder and try more. It was such a joy to see both my kids come alive in a way I don't usually get to.
All in all, Jake was right of course and I am really glad I went.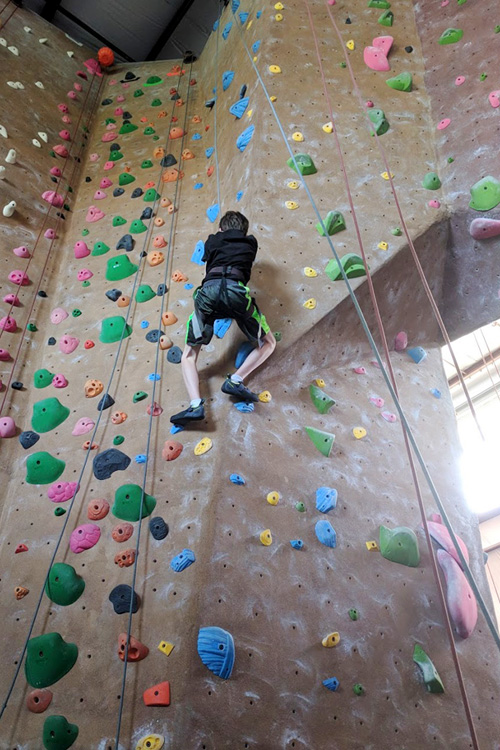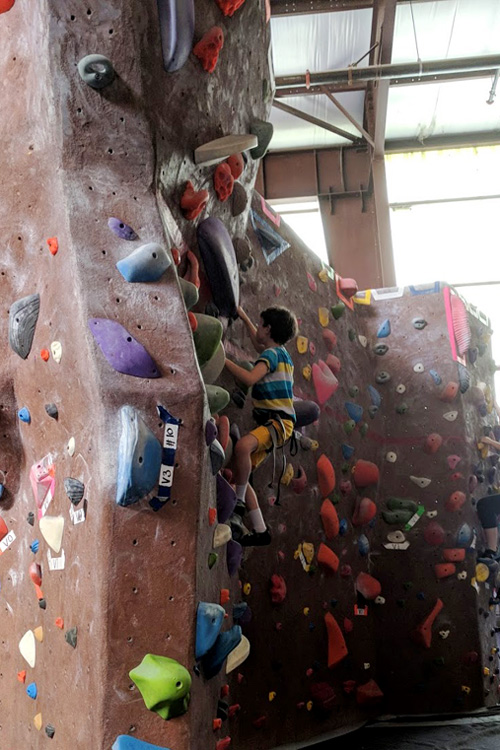 And I am deeply happy. I love my tree. I love the lights. I love everything about it.
---
Stories from 2017 is a year-long project for 2017. You can read more about my projects for 2017 here.