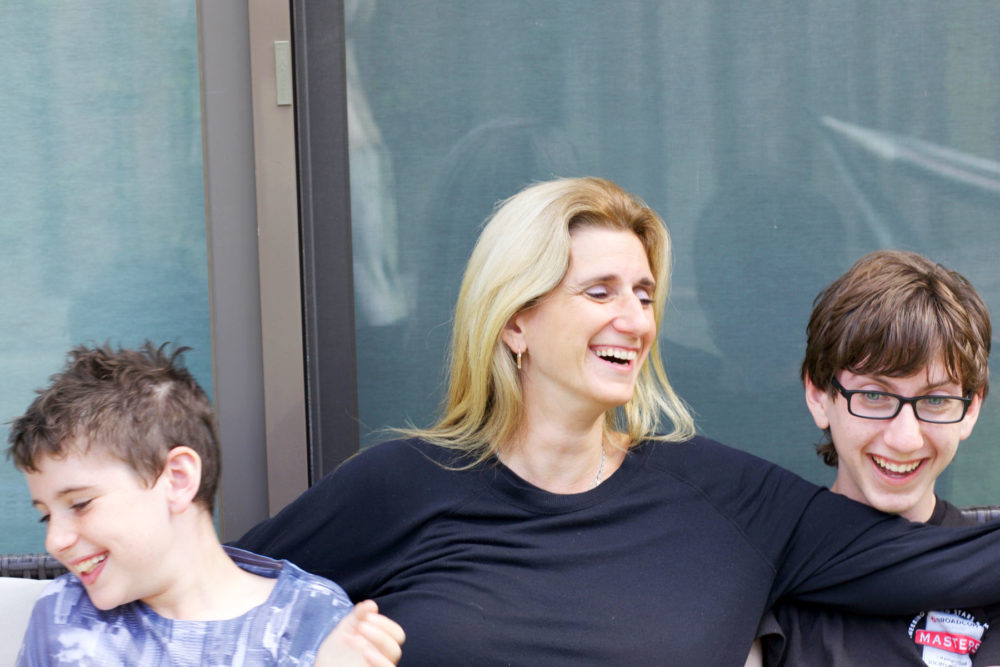 Magic I Saw this Week: This was a bit of a crazy week, I flew to Zurich on Sunday, arriving midday Monday worked till Tuesday night, then I flew to London late Tuesday night, spent Wednesday working, then left Thursday morning to fly back home. Arrived late in the day, worked and then drove to Tahoe on Friday, worked a bunch more and then had a weekend trip with my family and drove back home Sunday. A lot of time spent traveling for my taste. I was (and still am) wiped pretty much all week. I am tired and all I want to do is curl up and read but of course I am behind on 50 million things. But despite all that, my life was 100% full of magic. I loved all the reading I got done, meeting all the folks in London and Zurich, buying my favorite chocolates, getting to see london again after 20 years, having dinner with one of my closest high school friends, and getting to spend the weekend with my boys at a little piece of heaven on earth. I am wiped but also deliriously grateful.
Magic I Made this Week: hmm… I went to dinner at my friend's house despite being really tired and having so much work. I rock climbed with my family, went on a small hike and took a vacation.
Magic of Me that I explored Week: not enough this week. I am really tired.
Top Goals Review:
Work: did most of perf but still have some. did not even start org health. did zurich/london meetings. stayed somewhat on top of email but not enough.
Personal: did daily drawing, exercised very little this week, did not journal, did not make time to sleep.
Family:  did family photos, did talk to kids as much as possible, prepped Jake, prepped lunches.
I celebrate: finishing this whirlwind of a trip
I am grateful for: our vacation in Tahoe, it's always so relaxing despite the long drive.
This week, I exercised: i only did a tiny bit of rockclimbing this week and that was it.
Self-care this week: none really this week i'm afraid. except maybe for all the reading.
I showed up for: work, kids, jake. my friend.
I said yes to: working so so much. grueling travel, no real sleep.
I said no to: working the evening i went to see my friend instead.
Core Desired Feelings Check-in:
Embrace:  i am trying to embrace all the things but some weeks it all just hits me at once.
Alive: i am a bit wiped right now :).
Lighter: i feel lighter with most of perf being done but i think it will not fully feel better by end of October, sadly.
Kinder: still trying to be kinder to myself.
Surrender: surrendering to all the ways in which I am doing doing and being enough right now.
What I tolerated this week: lack of sleep, jet lag.
My mood this week was: tired.
I am proud of: not sure at this very moment tbh.
I forgive myself for: not being sure of my path at this moment.
Here's what I learned this week: i think i need to step back and see what I still want and don't want.
What I love right now: how many vacations we were lucky enough to have this year.
---
Weekly Reflection is a year-long project for 2019. You can read more about my projects for 2019 here.